Chapter 11 is actually a kind of bankruptcy which calls for a reorganization of a debtor's business affairs, assets and debts. Named after the U.S. bankruptcy code 11, it is often filed by corporations that need some time to restructure their debts, and it provides the debtor a new start, subject to the debtor's fulfillment of his obligations under the program of reorganization. Because of the complexity and the cost of such a procedure, those who are considering bankruptcy chapter 11 need to ensure that they understand the current bankruptcy laws and the aftermath that it may present. With O'Bryan Law Offices, we can explain these laws to you, so you can make an informed and educated decision.
At O'Bryan Law Offices, we have been practicing bankruptcy law for over the last twenty years, and with decades of combined experience and know how, we can assist you and your business if you feel that filing bankruptcy chapter 11 is right for your current circumstances. If, together, we decide that this could absolutely benefit you and your business in the future, we will continuously work together throughout the entire process, and long after that, as well. Our debt relief firm provides board certified attorneys who understand the current bankruptcy laws, and know how each case can significantly differ from another. We treat you as a person, and not as just a client, but as someone who has placed their trust in us.
Chapter 11 will help a business restructure its responsibilities and debts. It doesn't normally close the business. Actually, numerous big U.S. businesses have filed chapter eleven and have managed to stay in operation throughout the process. While a company is within the middle of filing chapter 11, it might nevertheless continue operating. Typically, the debtor, referred to as a debtor in possession, runs the company as always. Nevertheless, in cases involving fraud, extreme incompetence or dishonesty, a trustee comes in to operate the company with the bankruptcy proceedings.
The company is actually forbidden from making certain choices without the permission of the courts. These include the sale of assets, apart from inventory, terminating or starting a rental agreement, and expanding or stopping business operations. The court also offers control over decisions related to paying and retaining attorneys, and entering contracts with unions and vendors. Lastly, the debtor isn't permitted to set up a loan which is going to commence after the bankruptcy is finished. These examples of knowledge are actually the prime reasons why you should never attempt to file any types of court documents with out the assistance of a qualified and well-informed attorney by your side.
If you would like some additional information regarding the rules of bankruptcy chapter 11, O'Bryan Law Offices would like to invite you to visit our website. At obryanlawoffices.com, you can leave your contact information, along with any questions, for a fast response. You can also simply call us at 502.400.4020, and speak with one of our friendly and knowledgeable legal team members.
O'Bryan Law Offices
5024004020
2721 Taylorsville Rd, Louisville, KY 40205
View Larger Map
Related Posts

Running a business is not a simple matter. In this changing economy and with voracious competition due to globalization, making a business successful can be a real challenge. Companies often face serious financial problems, virtually going bankrupt. In those moments a viable option that can be the great ally of a new beginning is to redirect the corporate economy through bankruptcy chapter 11.This is a resource that is in ...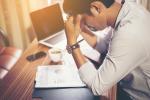 Our lawyers at OBryan Law Offices are pleased to offer a range of options when it comes to filing for bankruptcy. If you're having a difficult time understanding the difference between each type of bankruptcy or are looking for a law office that can lay out your options and help you make the right decision, consider calling on us. Let us protect your business assets through ...
We welcome your comments!
.