Bankruptcy is actually a legal proceeding in which a person who can't pay their bills are able to get a new financial start. The right to file for bankruptcy is actually supplied by federal law, and all bankruptcy cases are actually managed in federal court. To file bankruptcy, quickly stops every one of your creditors from seeking to collect debts from you, at minimum, until your debts are actually sorted out based on the law. Because of the complexity of the law, the negotiations that are required to be completed on your behalf, and the extreme amount of legal paperwork you will have to file for a bankruptcy in KY, it just makes good sense to hire an attorney, and with O'Bryan Law Offices we will address and manage all aspects of the process.
At O'Bryan Law Offices, we have been in business for over twenty years, and with decades of combined experience within the laws of bankruptcy, we are highly qualified to assist you and provide you with proven results for your bankruptcy in KY. When you place your trust in us, you can be assured that we will take care of every detail before, during and after your petition. We understand that you have come to us because you are unsure of how to proceed, and you simply don't have the time that needs to be devoted in order to see the process through. We manage it all, and let you get back to your busy life.
Filing for bankruptcy is able to dismiss the authorized obligation to pay most, or all of your debts. This is known as a "discharge" of debts. It is created to provide you with a new financial start. It can stop foreclosure on your home or mobile home and enable you a chance to catch up on missed payments. It will also stop repossession of some other property or an automobile, and compel the creditor to return property even after it's been reclaimed. It can also stop wage garnishment, debt collection harassment, and related creditor actions to collect a debt.
In the state of Kentucky, a petition for bankruptcy can also prevent any utility companies from withholding their services, such as the electric company, the water company and in some cases the telephone company, as well. If your services have already been terminated, these companies are ordered to restore these services to you immediately. They do have the right to require you to pay a higher deposit because of this, though. If your Kentucky driver's license has been suspended due to financial obligations in regards to an accident, you be able to become reinstated.
If you would like some additional information regarding bankruptcy in KY, O'Bryan Law Offices would like to invite you to visit our website. At obryanlawoffices.com, you can schedule your no cost consultation, by leaving your contact information, along with a few words regarding your situation. You can also simply call us at 502.400.4020, and speak with one of our friendly and helpful legal staff members.
Bankruptcy In KY
O'Bryan Law Offices
5024004020
2721 Taylorsville Rd, Louisville, KY 40205
View Larger Map
Related Posts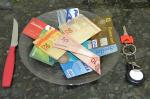 Filing for bankruptcy is often the last resort for those struggling to pay off their debt. When considering this option for your financial future, it's essential to look at all the choices available to guarantee you make the right decision. There are different types of bankruptcy, and also other options available depending on your debt situation. A legal firm like O'Bryan Law Offices can help determine if bankruptcy is the ...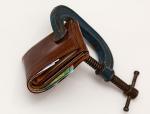 For individuals who have become over-burdened with debt, filing bankruptcy in KY with the help of Obryan Law Offices might be a viable solution. Filing for bankruptcy can allow someone with high debt to resolve the financial problems they face and possibly to even start over with a clean slate. Before filing, you should note that while bankruptcy might help you get rid of some or all of your ...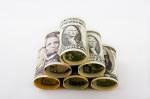 If you're looking for the protection that comes from filing for bankruptcy, you'll find there are numerous benefits that come with hiring a reputable law firm to handle your case. Understanding bankruptcy law is crucial to fling the right type of bankruptcy to protect your assets. Whether you've received a notice of foreclosure on your home, or are looking at mounting credit card debt, our legal team can help you get ...
We welcome your comments!
.