To declare bankruptcy affects your future credit, your self image and your personal and professional reputation. People who have filed for bankruptcy generally find it difficult rebuilding their credit and secure loans, while adjusting to a scaled down lifestyle could be tough. But bankruptcy additionally provides considerable relief for those buried by unsustainable levels of debt. Badgering and stressful letters and telephone calls demanding payment will end the moment a bankruptcy is actually declared. You are able to file for bankruptcy in any state in the country, but if you are considering filing for bankruptcy in Kentucky, you will need a locally based law firm to assist you. At O'Bryan Law Offices, we will file and manage every aspect of your case, and lead you to comfortable financial future.
If you need the assistance of a well established and highly trusted Kentucky bankruptcy law firm, you can be assured that the legal team at the O'Bryan Law Offices will be at your side during the entire process of your bankruptcy in Kentucky. We feel that it is a privilege that you have come to us to seek the legal assistance that is required for such an undertaking. Attempting to file this type of documentation on your own will most assuredly result in some unintended results that can damage your case quite badly. It is always wise to have a professional lawyer file all of your court proceedings on your behalf.
Badgering phone calls from creditors, disparaging letters, repossessions, cancelled credit cards and declined charge authorizations, along with lawsuits can be quite embarrassing, and this is a fact that these creditors count on. They know that you are already feeling the stress and weight of late payments, missed payments and the additional fees and charges that are associated with them. This is not a time to feel shame or worthlessness, but instead, a time to take control and fight back, which is your legal right to do. There is no shame in becoming overwhelmed with debt, and many good people find themselves in this unavoidable situation.
Your credit cards most likely got you in this situation to begin with, therefore it is tough to find that bankruptcy is such a bad thing. In addition, it can be feasible to salvage one or two charge cards, if your lawyer recommends it. Many of these banks and credit cards start you off with a very low percentage rate, and then, seemingly our of nowhere, they can hike that rate up to nearly twenty percent, or even greater. Suddenly, you are not even in a position to keep up with the minimum payments, let alone try to pay off some of the principal.
If you would like some additional information regarding the laws of bankruptcy in Kentucky, O'Bryan Law Offices would like to invite you to visit our website. At obryanlawoffices.com, you can schedule your no cost, no obligation appointment in just a few minutes. You can also call us at 502.400.4020, and speak with one of our friendly and knowledgeable legal team members.
Bankruptcy Kentucky
O'Bryan Law Offices
5024004020
2721 Taylorsville Rd, Louisville, KY 40205
View Larger Map
Related Posts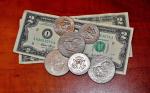 One of a person's most difficult moments is when facing severe financial processes. Even when people never expect it, at some point money issues can get tough, and the ghost of bankruptcy appears.It's true that these kinds of situations are stressful. However, it is best to remain calm. Besides, you have to do something, so you need to have a plan of action. It is essential that you know the ...

Most people are known to go through different forms of debts at one point in their lives. At times debts can be so overwhelming that the only option is going bankrupt. Bankruptcy in Kentucky does come with lots of devastating effects on your credit score. It is advisable that you consider other available alternatives before you file for bankruptcy. In case there ...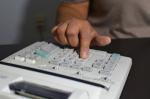 If you're considering bankruptcy, you naturally have many questions you need answers to before proceeding. At OBryan Law Offices, our agents are happy to discuss options with our clients who are looking for ways to find a brighter financial future. If you're dealing with debt that seems insurmountable, we provide several easy ways to get connected with us. Click the Live Chat link at the bottom right of any web ...
We welcome your comments!
.