Are you looking for a bankruptcy lawyer in Louisville, KY who can help you make sense out of the bankruptcy process? OBryan Law Offices helps clients every day look at their finances in detail and determine the best course of action to take regarding bankruptcy. Depending on your situation, your agent may recommend Chapter 7 or Chapter 13 bankruptcy. OBryan Law is dedicated to helping their clients retain their assets while going through the process of bankruptcy.
Get started on the OBryan Law Offices home page by clicking on Step 1: Should I File For Bankruptcy? If you're loosing sleep at night over your bills, there are financial solutions that are 100% legal and are able to help remove the stress from being in debt so you can count on a brighter financial future. OBryan Law has provided financial assistance to thousands of clients looking for a fresh start- just like you!
Step 2 is entitled Getting Started with Bankruptcy. Click on the link to learn more. The attorneys at OBryan Law Offices will be happy to help you through every step of the bankruptcy process to streamline filing for bankruptcy for you. It starts with determining what type of bankruptcy is best for you. No other bankruptcy lawyer in Louisville, KY is more committed to providing you the personal attention you deserve when considering your assets and how to protect them.
Filing for bankruptcy is extremely procedural, which is the main reason why you'll benefit greatly from having an attorney managing the process for you. From your free initial consultation throughout the entire procedure, OBryan Law will be with you from start to finish. It starts by scheduling a Fresh Start Planning Session to discuss some of the options available with you. Not every bankruptcy lawyer in Louisville, KY will meet with you personally during your initial visit- OBryan Law will. Their firm is committed to professionalism at every phase of the bankruptcy process.
Download the free Things You Must Consider ebook from the OBryan Law Offices website for insights and valuable information in making the decision to file for bankruptcy. In addition, we recommend reading about the benefits of filing for bankruptcy:
Stop the harassment that's currently taking place. From the moment that you file for relief under any chapter of the US Bankruptcy code, the collections come to a stop and creditors are legally bound to stop harassing you. Stop the garnishment of wages, with the exception of child support and alimony obligations. The automatic stay of bankruptcy covers garnishment, attachment, repossession, mortgage foreclosure, eviction, lawsuits and enforcement of judgments and liens. Bankruptcy can even relieve the pressure of mortgage default. OBryan Law Offices' bankruptcy lawyer in Louisville, KY has helped thousands of people keep their homes- and they can help you also.
Contact OBryan Law to schedule your free consultation to learn more about bankruptcy and how it can resolve your current issues regarding your finances. Take a breath and make the call that will change everything- a knowledgeable lawyer is ready to assist you.
Bankruptcy Lawyer In Louisville Ky
O'Bryan Law Offices
5024004020
2721 Taylorsville Rd. Louisville, KY 40205
View Larger Map
Related Posts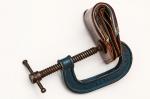 There are several reasons why a person should hire a bankruptcy lawyer in Louisville, KY when filing bankruptcy. Of course, you don't have to hire a lawyer if you don't want to. You have the legal right to represent yourself in bankruptcy. You also have the legal right to jump off of a bridge, but that doesn't mean you should do it! Representing yourself in court is ...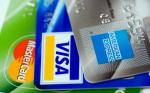 Calling to schedule a no-cost initial consultation with O'bryan Law Offices is the first step to finding an experienced bankruptcy lawyer in Louisville, KY. Scheduling a consultation is a must because we are busy every day. Unfortunately, when people show up at our offices without appointments, we are not always able to accommodate them. Scheduling a consultation means that we will be waiting for you when you ...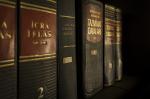 Challenging times call for difficult measures and bankruptcy may become your best option to handle debt in Louisville, Kentucky. Making the decision can be very tough but once you have decided to explore the option, the next important decision will be to find the right lawyer to help you with the process.While any good lawyer can help, it is quite better to choose an expert bankruptcy lawyer ...
We welcome your comments!
.