Thinking about filing for bankruptcy? OBryan Law Offices' bankruptcy lawyers in KY can help you determine the appropriate type of bankruptcy for your situation. OBryan Law has helped thousands of people just like you get out of debt and look forward to a new financial future, through bankruptcy. If you'd like to learn more about how bankruptcy can change the course of your life for the better, check out the free resources online at OBryan Law Offices.
Start by downloading your free digital book entitled Things You Must Consider Before Filing for Bankruptcy, written by OBryan Law's own Julie O'Bryan. You'll gain valuable insight and knowledge on how to take the best advantage of the opportunity bankruptcy affords. Call OBryan Law to schedule your free initial consultation to speak with a bankruptcy lawyer who can provide you with answers to your questions, and help make the process of filing bankruptcy a seamless one.
The US Congress mandates that anyone planning to file for bankruptcy must obtain pre-filing counseling to discuss debt relief alternatives and learn how to avoid getting into debt in the future. If you've been thinking about speaking to bankruptcy lawyers in KY about filing for bankruptcy, don't let credit counseling keep you from achieving your goals. Counseling involves only a minor time commitment on your part and can sometimes be done over the phone or Internet. Regardless of what you hear at counseling, you will retain your legal right to file for bankruptcy.
Many people find that the credit counseling, and mandated debtor education course post-filing are well worth their time. If you've wondered how you got yourself into debt or why you are not able to get yourself out of debt on your own, you may find the information to be eye-opening or ground-breaking in the process of getting your finances in order. Learning how to create and stick to a realistic budget is something not taught in most schools and is a skill almost everyone can benefit from obtaining.
If you're spending sleepless nights worrying about your finances, filing for bankruptcy might be the solution you've been looking for.
Please take a look at the OBryan Law Offices blog to find informative articles designed to help you prepare for filing, including their often turned to 'Some Important Things NOT to do Before Filing for Bankruptcy', which highlights the following information:
- You should not be loading up on debt prior to your bankruptcy. The fact is, purposely taking on new debt with the intention of filing for bankruptcy may be considered a criminal act.
- Paying off friends and family before filing for bankruptcy may seem like a good idea, however, it is anything but. The bankruptcy trustee can sue anyone who has received pay-offs in the form of cash.
 -Transferring property in an effort to avoid losing it can result in the trustee suing for possession as well. OBryan Law employs bankruptcy lawyers in KY who can protect your property.
Find out more by spending time on the OBryan Law Offices website where you'll find a wealth of information at your fingertips, all designed to help make the process of filing for bankruptcy easy and comprehensible. To speak with a lawyer, or to schedule your free consultation, call 502-400-4020.
Bankruptcy Lawyers In Ky
O'Bryan Law Offices
5024004020
1717 Alliant Ave, Ste 17 Louisville, KY 40299
View Larger Map
Related Posts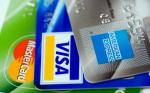 Bankruptcy lawyers in KYYou need the best bankruptcy lawyer to help make the right decisions when you are in a financial crisis. In many cases, people planning to file for bankruptcy need to have an experienced and qualified bankruptcy lawyer to look over their financial condition and counsel them on the best way forward. A bankruptcy lawyer can bring this knowledge to the situation and advise on the ...

Finding bankruptcy lawyers in KY who won't gauge your pockets isn't as easy as it should be. Thankfully, O'Bryan Law Offices is here to help. We are widely considered to be the best bankruptcy lawyers in KY because we operate transparently, with integrity, and a fair rate. O'Bryan Law Offices is headquartered in Louisville, with offices throughout Kentuckiana. We help Kentucky and Indiana residents get their financial lives ...
We welcome your comments!
.