Not all bankruptcy lawyers in Southern Indiana have what it takes to ensure a seamless process during your bankruptcy. At OBryan Law offices, their lawyers are committed to providing a stress-free filing process for their clients. If you're worried about your finances, are losing sleep at night because of debt, or are wondering how you're ever going to get out from under your bills, feel free to contact OBryan Law Offices at 502-400-4020.
Many people are unaware that there are solutions designed for the issues you're they're facing- ones that can be specifically tailored to meet their needs precisely. If you're looking for an immediate fresh start with your finances, we invite you to call a lawyer from OBryan Law to schedule a free consultation to discuss your finances. Bankruptcy can help you become debt-free so you can start rebuilding your financial future.
Unfortunately, there are many myths surrounding bankruptcy. For example, you may have heard that filing for bankruptcy would destroy your credit and your financial future, but the fact is, nothing could be further from the truth! Actually, bankruptcy can be the light on the horizon you've been searching for. OBryan Law can help you rebuild your credit after the fact, so that your financial future will be brighter than it has ever been in your life.
Consider how great it would feel to get out from under the burden of debt and make a new start. OBryan's bankruptcy lawyers in Southern Indiana can show you how to get started. It starts with a consultation to determine what the best course of action will be to protect your assets, but the benefits of bankruptcy don't end there. Before you file, the US Congress has mandated that you'll have to schedule credit counseling, and while this may seem like a waste of your time, most people find it to be an eye-opening experience.
Credit counseling can give you valuable insight into alternative forms of debt relief, any one of which may turn out to be the better option for you all along. It involves only a minor commitment of your time and is the first step in filing for bankruptcy after your consultation. You can find out more about credit counseling by clicking on the 'Get Started' link on the OBryan Law home page, then selecting Credit Counseling for the drop down menu.
OBryan's bankruptcy lawyers in Southern Indiana offer numerous free resources on their website, including free ebooks for downloading, an engaging blog library that is filled with insightful articles, and page after page of information regarding bankruptcy. Feel free to spend as much time on the website as you'd like, or click on the Live Chat button to speak with a knowledgeable agent if you have any questions that have not been answered on the website.
When you're ready to get started, call the most knowledgeable bankruptcy lawyers in Southern Indiana at 502-400-4020. Your sleepless nights are over- OBryan Law Offices can show you just how easy and comprehensive filing for bankruptcy can be.
Bankruptcy Lawyers Southern Indiana
O'Bryan Law Offices
5024004020
515 Pearl St New Albany, IN 47150
View Larger Map
Related Posts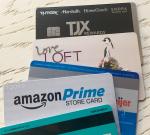 If you need to sit down with a team of reputable bankruptcy lawyers in Southern Indiana, make a phone call to OBryan Law Offices to discuss your options. Filing for bankruptcy could open a door that leads to a whole new financial future free from debt. Bankruptcy could solve your cash flow problem, make it more manageable to pay off your mortgage or auto payments, and could even ...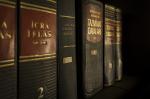 Deciding to file bankruptcy is usually a tough thing to do. In the end, it may be your only way to get out of debt. At this point, doing it the right way will be important. As tough as the decision may be, the process will likely become more stringent as you proceed.  The complicated steps involved in filing bankruptcy in Southern Indiana makes it necessary to hire ...
We welcome your comments!
.