Bankruptcy: When To File
Bankruptcy is regularly started by the debtors and often imposed by the court. It is the legal position of an entity or a person who is not capable of paying back his or her debt to the creditors or bank. It is a federal law and regulation that permit persons and firms to get relief from certain financial obligations so that they could start all over. Such regulation was designed to support genuine but unlucky debtors forge a new future without pressure from creditors.
Bankruptcy: When to file
It is often always better to work out a good plan of payment or talk to the creditors on reducing the debt before considering filing a bankruptcy. Alternatives which include modification of the loan, refinancing of the loan, financial coaching, negotiation with creditors, credit counseling and other options should be considered first before going ahead with the whole process.
Filing a bankruptcy should be considered when;
The debtor has no job at hand and has no other source of income: The debtor should consider this when there is no reliable inflow of income or being out of work for a long time. The debtor has lawsuits concerning overdue bills: when there are lawsuits asking the debtor to clear his/her bills and also when such person finds it difficult to repay back his/her debt to your creditors, then, considering this should be an option. The debtor's properties are nearing foreclosure: when the properties of the debtor such as his/her home are nearing foreclosure due to inability to keep up with payment, then, such person should go ahead with the whole process. The debtor has incurred overdue taxes: Having overdue taxes that ought to be paid and being a debtor to a creditor could be really sickening. There are few options to consider in this.
Things to know about Filing a bankruptcy
It could be filed many times: Some thought it could be filed only once in one's lifetime but they are wrong. It could be filed multiple times in one's lifetime. One could be discharged from a type of bankruptcy before applying for another type. Debtor can't be jailed for owing: No debtor's prison exists as it is within the law to owe money. One could only be jailed for fraudulent acts, trying to keep properties away from the creditors to evade judgment but not because of owing a creditor. It is cheap to file: It is not difficult and expensive to file. The fee for filing doesn't exceed few hundred dollars. The main operating cost lies in the hiring of attorney which should cost a few thousands of dollars. It requires legal paperwork: Paying a fee, honest disclosure of one's financial status and submitting of legal paper works is required.
Situations are different from individuals to individuals so it would be better if you seek professional advice before taking any step. Careful consideration of all your options in is needed in delicate scenarios like this that could affect one's life over a long period of time.
Bankruptcy When To File
O'Bryan Law Offices
5024004020
2721 Taylorsville Rd, Louisville, KY 40205
View Larger Map
Related Posts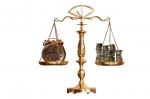 When difficult financial times befall us, we may feel like the walls are closing in on us. Consumed with debt, many of us fall into a cycle of working to survive when we should be getting ahead. Month after month, the long hours add up, but all you do is get further behind on your bills. One missed day of work or a few sick days is all ...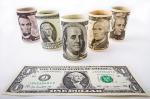 When considering bankruptcy, when to file is crucial. Filing before you have a full grasp of your financial situation and you could risk damage to your credit history, but waiting too long could be a mistake as well.OBryan Law Firm can answer all of your questions about bankruptcy and help you determine the ideal time to file- we'll not only provide expert advice, but we'll also do all ...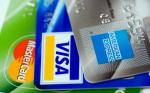 Filing for bankruptcy can be a good thing if done at the right time and in the right way. It can help businesses and individuals to get relief from debts so they can make a fresh financial start. It can help them save money and preserve their peace of mind.Bankruptcy can also be time-consuming and have a significant effect on an individual's credit score which can affect other aspects of their ...
We welcome your comments!
.