Are you dealing with mounting debt? OBryan Law Offices assists clients with Chapter 7 bankruptcy in Louisville and surrounding areas to provide debt relief when other options are not available. If you'd like to learn more about how Chapter 7 bankruptcy can lead to a brighter financial future for you and your family, feel free to contact a bankruptcy lawyer at 502-400-4020.
If you've been led to believe that filing for bankruptcy meant you were irresponsible as a debtor, don't believe everything you've heard; the fact is filing for bankruptcy can lead to a more stable future regarding your finances. Getting out from under debt can often lead to a future with less debt incurred; as well, credit counseling, which is mandatory for anyone filing for Chapter 7 bankruptcy, can empower you to better understand how you got into debt in the first place, and keep you from making the same mistakes in the future.
Filing for Chapter 7 bankruptcy in Louisville offers the most complete form of debt relief under the bankruptcy code. Let OBryan Law Offices provide a free consultation to help you determine which type of bankruptcy would provide the most benefits to you. They'll also help you take the Bankruptcy Means Test to determine if you qualify for filing. If you do, OBryan Law can help you file in such a way that your assets will be best protected under the code.
There are numerous reasons why filing Chapter 7 bankruptcy in Louisville may be the best option for you. Consider a few of the advantages of filing under Chapter 7, and then call OBryan Law to schedule your free consultation:
If you're looking for a fresh start, Chapter 7 can offer you the most complete relief. If you dream of starting over but have been told you were in debt too deep to even consider it, Chapter 7 might be the solution you've been looking for. The good news is that under Chapter 7, there is no limit to the amount of debt you have incurred, unlike with Chapter 13.
Under Chapter 7 bankruptcy, there is no repayment plan in place that requires you to pay down your debt. Employing exemptions under the code, your bankruptcy attorney can help you completely eliminate much or all of your debt. In most cases, the debtor is not responsible to pay off debt after it's been discharged.
If you're currently dealing with collections calls, emails or letters that are harassing in nature and are keeping you from sleeping well at night, your bankruptcy lawyer can stop the harassing calls and communications by filing bankruptcy on your behalf. Under the law, creditors will no longer be able to attempt to collect on the debt through communications.
Discharge of debt through Chapter 7 bankruptcy in Louisville is a fairly quick process that typically takes only 60-90 days after filing. After the trustee distributes any nonexempt property to creditors, the bankruptcy court will close the case and you'll be free to start building your financial future. Get started now, by calling OBryan Law Offices at 502-400-4020 to learn more or connect with an agent now via Live Chat.
Chapter 7 Bankruptcy Louisville
O'Bryan Law Offices
5024004020
1717 Alliant Ave, Ste 17 Louisville, KY 40299
View Larger Map
Related Posts
Declaring bankruptcy may be the only viable way for an individual or a business to resolve some financial difficulties. It is always a difficult decision for many, but it also saves many from lots of harassments from creditors. Filing a Chapter 7 bankruptcy in Louisville will stop creditors from harassing you, but it will damage your credit for a while. Understanding what you stand to gain by choosing this option and the possible downsides will ...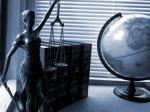 Call Obryan Law Offices for Chapter 7 bankruptcy in Louisville, KY. Obryan Law Offices has helped tens of thousands of people in the Kentuckiana area get out of debt, and we've got the experience and expertise to help you get out of debt too! We offer free consultations. Call today to schedule your appointment with a bankruptcy expert.Is a Chapter 7 Bankruptcy Right for You? Chapter 7 bankruptcy ...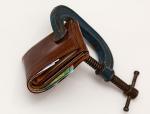 Financial problems can befall anyone. This is especially true for those in business. Dealing with mounting debt can be a frustrating experience, especially when the debt collectors start calling. Chapter 7 bankruptcy in Louisville can be the best way to get out of the mess.This is an inexpensive and fast means of reaching a settlement with the creditors and solving your debt problems. It is most convenient for individuals ...
We welcome your comments!
.