Are you looking at the benefits of debt consolidation in Louisville? OBryan Law Offices would like to show you why filing Chapter 13 bankruptcy is even better than debt consolidation. Visit the OBryan Law website and click  on the 'Considering Bankruptcy' link, then select Chapter 13 Bankruptcy to find out more, or call 502-400-4020 for a free consultation with a lawyer to get started.
Chapter 13 bankruptcy offers numerous advantages to your finances that debt consolidation cannot offer. First and foremost, debt consolidation requires you to take out an additional loan, presumably at a lower rate of interest, so that you can consolidate all of your current debt into a single monthly payment that is (also presumably) less than you are now paying. Chapter 13 bankruptcy works a bit differently.
Instead of requiring you to find a creditor that is willing to loan you money at a better rate than you're currently paying, Chapter 13 bankruptcy legally requires that your creditors stop harassing you for payment immediately upon filing. Next, Lawyers work with the creditors to create a repayment plan, usually with a reduction of the amount that you owe. Your interest rate will be lowered on the remainder of the debt, and an extended payment term will be negotiated that will give you some room to breathe as you begin the process of repaying the remainder of the debt. Chapter 13 bankruptcy is the best form of debt consolidation in Louisville.
Unlike Chapter 7 bankruptcy that requires that you liquidate your assets, Chapter 13 bankruptcy protects your home, vehicles and typically your assets. In fact, Chapter 13 bankruptcy can be considered the best form of debt consolidation in Louisville when you stop to consider that in KY, most plans pay about 10 cents on the dollar to unsecured creditors. Filing Chapter 13 can help you cure default of a mortgage loan, vehicle loan, student loan or tax while paying off the plan, so that both parties will end up with a successful outcome to the loan.
Of course, every individual case is different, and OBryan Law Offices understands the need to work closely with each client to secure a positive outcome. OBryan Law is a debt relief agency and has helped numerous clients discover the advantages of Chapter 13 over traditional debt consolidation in Louisville. If you'd like to learn more, just click on the Live Chat link to instantly connect with a knowledgeable agent who can answer your questions.
Despite the negative myths surrounding new Chapter 13 regulations, it's still one of the best forms of debt consolidation in Louisville and surrounding areas. OBryan Law can help you better understand the benefits of filing for Chapter 13 when you call their office or schedule a free consultation with one of their attorneys. Call 502-400-4020 now to turn the page on your finances and start building a brighter financial future for you and your family. All it takes is a phone call to learn more.
Debt Consolidation Louisville
O'Bryan Law Offices
5024004020
1717 Alliant Ave, Ste 17 Louisville, KY 40299
View Larger Map
Related Posts

Maintaining financial health can sometimes be challenging. On many occasions, people have a series of creditors for the different current debts that are handled month by month like mortgage, utility bills, or credit card payments. But when the responsibilities are many, it is very easy to lose financial control. To deal with this situation, a great ally for you may be the consolidation of your debts.What Is Debt Consolidation?If ...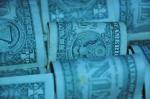 Are you considering filing for bankruptcy? One excellent alternative to bankruptcy is debt consolidation- Louisville experts from OBryan Law Offices can help you better understand the unique benefits of consolidating your debt to take control over your finances. If you need immediate cash flow and are not sure about the best course of action to achieve those results, we can help.We Can Help You Get Out of DebtEach year, ...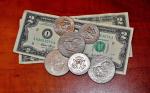 Are you considering the benefits of debt consolidation in Louisville?OBryan Law Offices can help you get out from under the heavy burden of debt through professional assessment of your financial situation and assistance in choosing the right type of bankruptcy for your needs. If you're overburdened with debt, filing for Chapter 7 or Chapter 13 bankruptcy could eliminate the monthly payments you're currently strapped with or create a whole ...
We welcome your comments!
.