Choosing the right Louisville bankruptcy attorney can be tricky- the secret is in finding an agency that is respected in the community. When looking around for a team of knowledgeable and trustworthy bankruptcy experts, consider OBryan Law Offices. If you're struggling with debt, OBryan Law knows you're looking for a fresh start. Let their knowledgeable lawyers show you how to start over with your finances.
If you qualify for Chapter 7 or Chapter 13 bankruptcy, you'll have the chance to get out from under the burden of your debt and rebuild your finances. You may have heard the hype about bankruptcy or one of the myths surrounding it claiming that your credit will be ruined or that you'll never recover from filing bankruptcy. The fact is that filing for bankruptcy can be a powerful tool on the road to living with a clean debt slate. After your debt is discharged, or your repayment plan is paid off, you're free to start rebuilding your financial future.
The key in achieving your goals is to hire the right Louisville bankruptcy attorney. OBryan Law Offices offers experience, knowledge and expertise to help you first determine the right type of bankruptcy for your individual circumstances and second, to help you get the most benefit out of the type of bankruptcy you choose.
If you're like a lot of people today, you may have accumulated credit card debt that is getting bigger by the day. The problem with credit card debt is that it is exceptionally deceptive. Credit card companies make it appear attractive to pay off the least amount when you receive your bill when the fact is that by doing so, you're only paying off a small portion of the interest, while the balance is not even being touched, and more interest is incurring. It takes only a short amount of time for a modest credit card bill to reach unreasonable proportions. If this has happened to you, you're certainly not alone.
Chapter 7 bankruptcy may allow you to walk away from credit card debt you can't get out from under. There are numerous other types of unsecured debt that are often discharged through filing Chapter 7 bankruptcy. To find out if you quality, OBryan Law will analyze your income and expenses to determine if it's the right option.
If you want to protect your home and other assets and you have an income, you may find that Chapter 13 is a better option in getting out of debt. With Chapter 13, your attorney will take a close look at your financial situation and create a new repayment plan for your debt, based on what your budget looks like. The creditors may accept an offer for less than what you owe, typically at a much lower interest rate- and you'll be given a new time-frame to pay off the debt so that it becomes much more manageable for you.
Contact the best Louisville bankruptcy attorney at 502-400-4020 to discuss your options. OBryan Law Offices offers a free consultation in their office to give you the opportunity to ask questions, have them answered, and listen to expert advice on filing for bankruptcy. Take advantage of this valuable offer by calling to schedule, or click on Live Chat to speak with an agent now.
Louisville Bankruptcy Attorney
O'Bryan Law Offices
5024004020
2721 Taylorsville Rd. Louisville, KY 40205
View Larger Map
Related Posts

Maintaining healthy finances is one of the keys to lifetime wellness. However, at some point, things can get difficult, for personal reasons, or for the economic scenario you face. When times are tough, one of the tools available to Americans is to file for bankruptcy.That way, you'll have a fresh start, allowing you the peace of mind of having a proper financial life. But coping with a bankruptcy process ...
Obryan Law Offices is where to go to find a competent Louisville bankruptcy attorney who can help you sort out all of the complexities involved with filing a bankruptcy, answer your questions, and help you put together a debt relief plan that works best for your situation. We know when to file bankruptcy, and we know when to seek alternatives. We'll never take your money if we think bankruptcy is not right for you. Our ...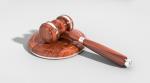 If you're in debt, you may feel as though it's impossible to get out from under the burden of a high rate of interest or a payment plan that doesn't leave anything for you to live on. You may not have considered that a Louisville bankruptcy attorney can show you options in getting out of debt and creating a new financial future. OBryan Law offices can answer all of ...
We welcome your comments!
.