Louisville bankruptcy attorneys from OBryan Law Offices are eager to answer your questions about bankruptcy and help you best determine what your options are with current debt. If overwhelming debt is keeping you from enjoying life and causing stress, bankruptcy may be the fresh start you've been looking for. There are numerous myths surrounding bankruptcy, most of which are not based in truth- get the facts from OBryan Law by calling 502-400-4020.
Are you worried about losing your home, vehicle or personal possessions through filing bankruptcy? OBryan Law's attorneys can help you protect what you own while filing for Chapter 7 or Chapter 13 bankruptcy, so you can start sleeping better at night without wondering if your assets will have to be liquidated. You may have heard someone say that your life would be over after bankruptcy, or that it would be impossible to rebuild your credit after filing, but nothing is further from the truth!
Filing bankruptcy might be exactly what you need to do to start over with a clean debt slate and start rebuilding a financial future that is brighter than ever. If your bankruptcy lawyer determines that Chapter 7 is the right fit for your needs, you can start working on building new credit in just 3 months after your debts are discharged. Bankruptcy can even improve your debt to income ratio, making it possible to get a better interest rate on new loans.
During your free consultation with the Louisville bankruptcy attorneys at OBryan Law, you'll be given the best possible advice on how to proceed. OBryan Law also offers free Live After Bankruptcy courses to clients for the sole purpose of assisting them in rebuilding their credit score.
If you're like a lot of other Kentucky residents, you're really looking for an opportunity to pay back what you owe on your own terms. Chapter 13 bankruptcy can provide that opportunity by working with a bankruptcy lawyer who can create a repayment plan that completely restructures how you pay back your debt. In most cases, you'll only pay back a portion of what you now owe, and at a much lower interest rate. Finally, your repayment plan will be negotiated with new terms, so you'll have 3-5 years to pay back the amount your creditors agree upon.
OBryan Law Offices is highly skilled at negotiations with creditors to ensure their clients receive all of the benefits allowed to them through bankruptcy law. If you're currently behind in your mortgage or vehicle payments, chapter 13 bankruptcy may allow you to bring your loans up to a current status and continue paying on them with new terms that are better suited to your budget.
Find out more by contacting one of the best Louisville bankruptcy attorneys in the state. OBryan Law Offices wants to help you get out of debt- and stay there. With expert advice and professional assistance, you can start over with a clean debt slate. Call OBryan Law today at 502-400-4020.
Louisville Bankruptcy Attorneys
O'Bryan Law Offices
5024004020
9311 Preston Hwy Louisville, KY 40229
View Larger Map
Related Posts
Louisville Bankruptcy attorneys, like other professionals, need to attract new clients in order to stay in business. This is not often as easy as many will imagine it to be as the market is quite competitive. Marketing your firm as a bankruptcy lawyer can take different forms. The aim should be to make sure that the people that need your services (individuals, businesses or both) know about your firm and your ability to help them ...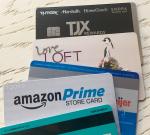 If you are searching for experienced Louisville bankruptcy attorneys because you need financial help, you are in the right place now. Obryan Law Offices has helped thousands of people in Louisville and the surrounding suburbs to get out of debt, and we can help you too!Obryan Law Offices Helps People to Put their Debts Behind themEvery bankruptcy is different. Some people are just trying to save their homes from ...
Hiring Louisville bankruptcy attorneys who specialize in Chapter 7 and Chapter 13 bankruptcy offers distinct advantages for you, the client. OBryan Law Offices believes their commitment to staying focused on two of the most-often filed types of bankruptcy makes them better-suited to meeting your needs.If you're thinking about filing for bankruptcy to discharge a debt or help you create a better financial future, we're here to answer questions and help you make the right choice ...
We welcome your comments!
.