If you're considering the prospects of filing for bankruptcy, you're most likely also giving some thought to how you will begin to rebuild your credit after your debts have been discharged. The Louisville bankruptcy lawyer from OBryan Law Offices wants you to understand that bankruptcy can lead to a brighter financial future than before you filed for bankruptcy- including a better credit score.
It's essential to enlist the assistance of an experienced bankruptcy law firm that can provide access to comprehensive resources to assist you in rebuilding credit after your debt has been discharged. OBryan Law specialists in rebuilding credit scores and offers free courses for clients. OBryan Law has partnered with a company called 720 Credit Score; after their firm takes care of your bankruptcy case, they'll enroll you in their 7 Steps to a 720 Credit Score program that will help you rebuild credit step-by-step.
With the help of an experienced Louisville bankruptcy lawyer and 720 Credit Score, you can enjoy a new financial freedom, just like many of OBryan Law's past clients are doing now. One of the most common myths regarding bankruptcy is that it will destroy any chances of building credit in the future. Happily, that's all it is- just a myth. Other common myths surrounding bankruptcy include:
- Myth #1: Having to give up everything you own when filing for bankruptcy. Fortunately, there are numerous exemptions to protect your property and possessions when filing Chapter 7 bankruptcy. Chapter 13 bankruptcy can create an entirely new repayment plan for your debt so that you can start paying it off on your own terms while you keep what you own.
- Myth #2: Filing for bankruptcy makes you an irresponsible person. In truth, there are many cases when filing for bankruptcy means just the opposite, as with Chapter 13 bankruptcy which seeks to recreate the structure of current debt in such a way that the client can start paying down the debt more effectively. If you're like a lot of other clients, you just want the chance to pay off your debt without being under the shadow of a high interest rate. Chapter 13 can provide that opportunity for you.
- Myth #3: Filing bankruptcy means you'll have to stop operations at your company. This is not always the case! With a Chapter 13 debt repayment plan, OBryan Law may be able to keep your company in business through the entire process. Your Louisville bankruptcy lawyer can help you analyze your business to determine if the entity is worth saving.
OBryan Law offices holds out the promise that there are better days ahead for your finances. Reach out and grab hold of that truth by calling 502-400-4020 now to schedule your free consultation with a knowledgeable and skilled Louisville bankruptcy lawyer. OBryan Law can protect your home, vehicle and personal assets while helping you achieve a debt-free status, so you can start over with your finances, relieved of the burden of debt. Visit the New Client Center on the OBryan Law Offices website or click on Live Chat for immediate assistance without leaving the website.
Louisville Bankruptcy Lawyer
O'Bryan Law Offices
5024004020
2721 Taylorsville Rd. Louisville, KY 40205
View Larger Map
Related Posts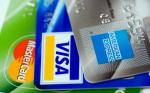 When facing financial distress, it can often feel like there is no way out. Many people who are in over their head with bills and living expenses often wish there was a way to start over.With help from a reliable Louisville bankruptcy lawyer at O'Bryan Law Offices, starting over with a brand new financial outlook is a possibility.When Should I Consider Bankruptcy?Bankruptcy should be considered as an option when ...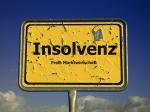 If you've been experiencing financial difficulty and you are considering contacting a Louisville bankruptcy lawyer to get answers to your questions, consider Obryan Law Offices. Do you have questions like, will filing bankruptcy save me from a foreclosure? Will I lose my possessions or 401(k) if I file bankruptcy? You may even be wondering if it's the right thing to do morally. Obryan Law Offices can guide you and ...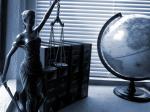 At O'Bryan Law Offices, we are proud to represent local clients who come to us to resolve debt issues. If you're facing mounting debt and wondering whether it's even possible to get out from under the burden of your payments, you should know that there are options available to you. The dream of attaining a future free from debt is one that should be made available to all. Our bankruptcy team ...
We welcome your comments!
.