O'Bryan Law Offices
5024004020
2721 Taylorsville Rd, Louisville, KY 40205
View Larger Map
Related Posts
It is never funny to find yourself facing wage garnishment in Kentucky or any other place in the United States. It is important to put a stop to it as early as possible. There are different legal ways to prevent or stop wage garnishing in Kentucky. Consulting a good and experienced bankruptcy attorney is a viable way to approach the situation.After considering your unique situation, such attorneys are always able to find the right way ...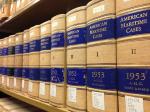 Wage garnishment- a Kentucky resident's worst fear realized. If the courts are successful in garnishing your wages, you'll automatically lose up to 25% of your take-home pay- and possibly more, depending on your wage. You may have heard there is nothing you can do to prevent this from happening, but the truth is, OBryan Law Firm can help stop the garnishment from occurring or continuing. It takes only a ...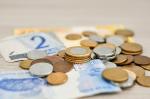 If your wages are currently being garnished, you may be looking for a way to get relief. You should know there are legal ways to end wage garnishing, so you can protect your hard-earned money from being taken from you before it's even in your hands. Call one of our bankruptcy lawyers from OBryan Law Offices to learn how we can help you get relief from having your wages ...
We welcome your comments!
.