Are you looking to make a new financial start through Chapter 13 bankruptcy in KY? Despite what you may have heard or been led to believe, debt relief through bankruptcy is still a reality. While some of the rules have changed, a knowledgeable attorney can help you make the most out of what Chapter 13 bankruptcy has to offer. OBryan Law Offices has helped tens of thousands of people become debt free through bankruptcy- and their lawyers can help you too.
If you have an income and wish to protect your home and other assets, Chapter 13 bankruptcy might be the best solution for your needs. Chapter 13 allows you to continue paying down your debt with a partial reduction of the debt, reduced interest rates and extended payment terms. Very often, this is all that is needed to put clients in a position where they are able to manage their debt. If you need a little breathing room to make a financial recovery and want to meet your financial obligations, OBryan Law can show you how Chapter 13 bankruptcy can guide you through the process so you can keep your home, your retirement assets, and in most cases, your other personal property.
Here's the best part of filing Chapter 13 bankruptcy in KY: The moment OBryan Law Offices files your petition, all the creditor harassment will stop- immediately. For many, that sounds like something that is too good to be true, however it's a fact. Threats of foreclosure will also stop, so you'll have the opportunity to build a new financial future and repair your credit rating.
You can look at Chapter 13 bankruptcy as a type of reorganization plan to assist you in restructuring your debt in such a way that it becomes more manageable. If the pressure of debt collectors or the prospect of a home mortgage foreclosure has you feeling like there is no way out, contact OBryan Law Offices for real solutions to real problems. The most obvious advantage to filing Chapter 13 over Chapter 7 bankruptcy is the debtor's ability to hold on to non-exempt assets- something Chapter 7 would obligate the debtor to liquidate. When the Chapter 13 repayment plan has been complete, the debtor will even receive a discharge on the unpaid portions of their claim.
Find out if Chapter 13 bankruptcy in KY is right for you; call OBryan Law Offices at 502-400-4020 to request more information or to schedule your free consultation with a lawyer. Feel free to use the website's Live Chat feature for immediate answers to any questions you may have without having to leave the website. OBryan Law is expert at determining the right type of bankruptcy for clients, and streamlining the process of walking through bankruptcy.
Call OBryan Law offices for a new financial future that is brighter than ever. Filing for bankruptcy doesn't mean you're being irresponsible- it means you're putting yourself in a position to take control of your finances. Filing for Chapter 13 bankruptcy is the responsible thing to do.
Chapter 13 Bankruptcy Ky
O'Bryan Law Offices
5024004020
307 Wilkinson St Frankfort, KY 40601
View Larger Map
Related Posts
Chapter 13 Bankruptcy in KY is a viable option for individuals that want to get out of debt without losing their assets. In this kind of bankruptcy, the debtor proposes a repayment plan that will be spread over a period of time (usually three to five years). It is normally cheaper than Chapter 7. People that qualify for this type of bankruptcy are those that have a steady stream of income, and payments are made ...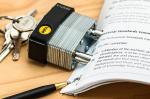 If you'd like to learn more about Chapter 13 bankruptcy in KY, Obryan Law Offices is here to help. Located in Louisville, KY, Obryan Law Offices has many years of Chapter 13 bankruptcy experience and thousands of clients we've helped get out of debt. We would like to provide you with some free information about Chapter 13 bankruptcy, and if you still have any questions about it after ...

When there is no better way to come out of debt, filing bankruptcy will become inevitable. There are, however, some options including chapter 7 and chapter 13. If you have income and want to protect your home and other assets, chapter 13 will be the best option to take.Chapter 13 bankruptcy in KY is the type of bankruptcy that will offer you the chance to pay your debt through ...
We welcome your comments!
.