Debt consolidation in KY is comprehensive when you call OBryan Law Offices at 502-400-4020. You may have heard a friend or co-worker talk about consolidating their debt, but have never really understood the benefits of doing so. If you're currently dealing with debt and feel as though you'll never get out from under the burden, we invite you to call OBryan Law today to discover the benefits.
Mounting bills can make it feel as though you're drowning in debt. Perhaps you signed on to a credit card agreement without understanding the implications of the interest, or have been paying off the minimum monthly payment, not knowing that your balance was getting so out of control. If that's the case, or if you've accrued more debt than you are able to pay off, OBryan Law can offer advice on how to pay off your debt through legal debt consolidation in KY.
Debt consolidation allows you to take all of your debt and roll it over into a single, manageable monthly payment at a lower rate of interest, so you can start paying down the balance instead of just the interest. If this sounds like a dream come true, for many people, it really is. Chapter 13 bankruptcy is one avenue that can lead to a brighter financial future for you and your family if you have an income and are worried about losing your home, vehicles or personal assets. Filing Chapter 13 bankruptcy will stop the collections agencies from being able to harass you, and it will stop the threat of home foreclosure if you happen to be behind in your mortgage payments.
Chapter 13 can be considered one of the best forms of debt consolidation in KY. In Chapter 13 bankruptcy, you agree to a debt repayment plan that will typically allow a partial reduction of your nonsecure debts, a lower rate of interest to assist you in paying down the debts, and extended payment terms to give you some breathing room. If this is something that would benefit your financial situation, feel free to call OBryan Law Offices at 502-400-4020 to request a free consultation with a bankruptcy lawyer.
Get out from under the shadow of obligations that seem impossible to pay off. Chapter 13 bankruptcy is real debt consolidation for KY residents who need a fresh start. Best of all, since you will be paying down your debt, there is no reason whatsoever to feel as though you are being irresponsible for filing bankruptcy- you're actually doing the most responsible thing you can, by creating a repayment plan that actually works with your finances for the best possible outcome for you and the creditors.
Find out more about debt consolidation in KY by visiting the OBryan Law Offices website and clicking on 'Get Started'. Use the Live Chat link for immediate answers to any questions you have, or call 502-400-4020 to connect with a bankruptcy lawyer today. Don't forget to ask about a free consultation!
Debt Consolidation Ky
O'Bryan Law Offices
5024004020
307 Wilkinson St Frankfort, KY 40601
View Larger Map
Related Posts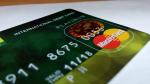 If you are seeking debt consolidation in KY, then you likely already know about the many benefits that debt consolidation provides. If not, we would like to enumerate those benefits here to help you decide if you're ready for debt consolidation or not. O'bryan Law Offices invites you to contact us for a free consultation. Together, we'll determine if you qualify for debt consolidation, and if you do, we'll ...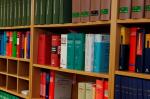 Put simply, debt consolidation just means converting a whole bunch of debts into one giant debt. Doing so gives you a lower interest rate, lower monthly payments, and a simplified payment plan. The problem is that you might stay in debt longer and actually pay a bit more with debt consolidation. This is why it is wise to analyze your situation with a professional and lay out all of ...
When you are burdened by debt, there are some options for debt relief in Kentucky available to you. Bankruptcy is one of the most popular options. It is normal to see people trying to file a Chapter 7 or Chapter 13 bankruptcy.While bankruptcy can provide a reliable relief from debt, it does not speak well of you financially, and will definitely dent your credit report. There are different alternatives you can consider such as credit counseling, ...
We welcome your comments!
.