Does it feel like you're drowning in debt? Obryan Law Offices can help you file bankruptcy in KY to get you back on track to a bright financial future. If you thought bankruptcy meant the end of your financial world or was an admission of irresponsibility, the fact is filing for bankruptcy is often the best solution to fix poor credit associated with debt and can help you obtain the fresh start you've been looking for.
If you recently lost your job and are not qualified for unemployment income, you may be tempted to draw from your 401(k) retirement fund. Before you make a mistake you'll have to pay for later, speak with one of the bankruptcy attorneys from OBryan Law Offices to find a better solution. It comes as a surprise to many clients to discover that their retirement funds are completely protected in bankruptcy. Rather than draw from them now and take a huge penalty, it might be better to leave them in place for your retirement and find out if you qualify for bankruptcy.
Another seemingly tempting option is to take out an equity line on your home. OBryan Law advises against doing so until all other options have been vetted. If you place a second mortgage on your home, you'll have to pay it off in full or risk losing your home in foreclosure. Find out how Chapter 7 or chapter 13 bankruptcy can protect your assets, including your home and vehicle, while helping you become debt free, so you can start over with a clean slate.
For many people, debt is like a huge cloud of darkness hovering above them that they never seem to be able to get out from under. If you're carrying a heavy burden of debt and are looking at options, consider calling OBryan Law Offices. Their bankruptcy attorneys can help you file bankruptcy in KY while protecting what you own.
If you're behind on your mortgage payments and are at risk of losing your home, Chapter 13 bankruptcy can help restructure your repayment plan in a way that better fits your budget. The moment your attorney files your petition, the foreclosure process stops, even in the event that a lawsuit has been filed, in many cases. Call OBryan Law now to find out more about how you can protect your assets through filing bankruptcy.
Most people are not aware that bankruptcy can put an end to their debt once and for all. With Chapter 13 bankruptcy, the interest rate on credit card debt is frozen on the date that the petition is filed, so you can start paying down your debt instead of just paying on interest without making a dent in the balance.
You can file bankruptcy in KY to start over with your finances if you're currently overwhelmed by debt. Check out the free resources on the OBryan Law website or call one of their lawyers at 502-400-4020. Bankruptcy might just be the second chance you've been waiting for.
O'Bryan Law Offices
5024004020
9311 Preston Hwy Louisville, KY 40229
View Larger Map
Related Posts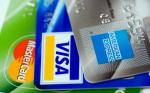 Knowing when to file bankruptcy in KY can be tricky, and filing bankruptcy is not a decision that should be made without consulting an experienced bankruptcy attorney first. O'bryan Law Offices has decades of experience in bankruptcy court in Louisville and Kentuckiana. Indeed, O'bryan Law Offices is one of the best choices when filing bankruptcy in KY, and we provide free consultations.Bankruptcy is a decision that can have ...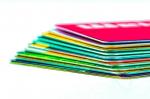 Trust Obyan Law Offices to help you file bankruptcy in KY. With years of experience and thousands of successful bankruptcy cases to date, Obryan Law Offices is the leading bankruptcy law firm in Kentucky. We can help you navigate through the complex bankruptcy proceedings and get the fresh start you need.Before You File BankruptcyThere are some things you want to avoid doing before filing your bankruptcy claim. For ...
Have you gotten into debt with a credit card company in Kentucky? Losing every asset you own as a result of excessive debts may not be a good idea. If you are struggling with debt, you can file bankruptcy in KY.In Kentucky, the state law plays an essential role in the process of filing either Chapter 7 or Chapter 13 bankruptcy, especially when it comes to property exemption. If you have decided to file bankruptcy, ...
We welcome your comments!
.