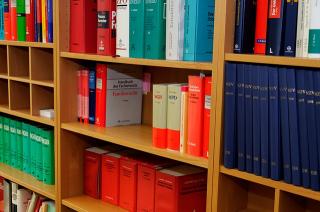 When searching online for "Bankruptcy lawyer near me," you might be surprised to learn just how many options you have. However, hiring the first lawyer you find is not advisable! Not all bankruptcy lawyers are created equally. There are a lot of things you need to consider before hiring a bankruptcy lawyer. Bankruptcy is a big deal, and hopefully, it's a once-in-a-lifetime thing for you. Therefore, you need to make sure you do your homework and find a bankruptcy lawyer near you that can represent you the way you want them to.
Does Experience Matter with a Bankruptcy Lawyer?
A lot of times, in order to save a few dollars, individuals filing for bankruptcy will hire new lawyers who only recently have passed the bar. Remember this rule that applies to almost every area of adult life; you only get what you pay for! If you find an attorney who takes your case for pennies on the dollar compared to what every other lawyer has quoted you, there is likely a reason. His or her inexperience can quickly become a liability in more ways than you can imagine.
When filing for bankruptcy, you need to know that things are going to go smoothly. You need to know that the right paperwork is going to be filled out properly and timely, and you need to know that your best interests are going to be advocated for by an experienced bankruptcy lawyer who knows how to navigate the bankruptcy process.
You need an experienced bankruptcy lawyer to ensure these things. O'bryan Law Offices is a highly experienced Louisville bankruptcy law firm with decades of experience. Additionally, our prices are very affordable, and we can work at a payment plan with you that you can afford.
Should I File Bankruptcy?
The benefit of filing bankruptcy for many is the fresh start that it provides. Filing bankruptcy can get rid of a lot of your debt, especially Chapter 7. Debts like medical bills, past utilities, and credit cards can be erased. Foreclosures can be stopped as can repossessions. Unsecured debts can be wiped clean. Still, there is no way to know all the facts, as well as the pros and the cons of bankruptcy, until you meet with a bankruptcy specialist, such as the bankruptcy lawyers of O'bryan Law Offices.
In many instances, there are better debt relief options than bankruptcy. Of course, we can't provide guidance until we consult with you. Why not schedule a free consultation today, if you have an hour or so to spare? We'll go over the details of your case with you and advise you regarding bankruptcy. It's absolutely free!
Who is the Best Bankruptcy Lawyer Near Me?
O'bryan Law Offices is one of the most popular bankruptcy law firms in Kentuckiana. We offer mostly Chapter 7 and Chapter 13 bankruptcies as these are the kinds of bankruptcies most of our clients are dealing with. If you are searching for "bankruptcy lawyer near me," be sure to choose O'bryan Law Offices where affordability and quality counsel meet.
Bankruptcy Lawyer Near Me
O'Bryan Law Offices
5024004020
2721 Taylorsville Rd, Louisville, KY 40205
View Larger Map
You have an error in your SQL syntax; check the manual that corresponds to your MariaDB server version for the right syntax to use near 'AND ba.deleted != 1 AND bb.deleted != 1' at line 1