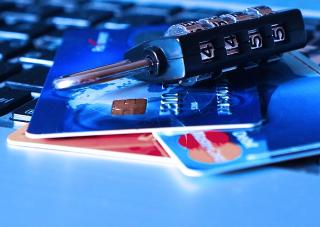 To file bankruptcy in Louisville, the first step is to meet with an experienced and knowledgeable bankruptcy attorney, such as the bankruptcy lawyers of O'bryan Law Offices. O'bryan Law Offices is a reputed bankruptcy law firm that has been serving Louisville and Kentuckiana for many, many years. We offer free consultations to the public where we discuss the details of your financial situation, counsel you about your best debt relief options, and provide legal representation in court.
What's the Right Way to File Bankruptcy in Louisville?
If you want to file bankruptcy in Louisville, then you should know the bankruptcy process itself and what to expect. Nowadays, bankruptcy cases are filed electronically, which is a good thing because, in the past, our bankruptcy attorneys would have to make five or six copies of the petition, manually stamp it, and deliver it to the court by hand.
Once the case is filed electronically, the automatic stay comes into play. The automatic stay is a bankruptcy injunction that stops all collections immediately. For example, wage garnishments, lawsuits, foreclosures, and repossessions will be stopped with an automatic stay.
Another thing that happens is that an estate is created at the time you file your bankruptcy case. Of course, it's not instantaneous that your creditors will be notified, but within a week or two, all of your creditors should receive notice.
Depending on which type of bankruptcy claim you file (usually Chapter 7 or Chapter 13), you might pay up to $300 for the filing fee. One of the reasons you pay this fee is that the clerk of courts will send out a notification of the fact that you have filed bankruptcy protection.
The third step in the process is a trustee hearing. This is a meeting of creditors. This hearing typically takes place about thirty days after you file bankruptcy. At this hearing, your creditors can show up and speak. If you have a mortgage, vehicle, or furniture you're paying; these creditors will often attend this hearing. They want to know whether you intend to keep that property or surrender it back to them.
In Chapter 13 bankruptcy cases, after the hearing, the court has to approve your repayment bankruptcy plan. In a Chapter 7 bankruptcy case, there is no repayment plan. It is a completely fresh start. In a Chapter 13 case, your approval hearing is typically held about 60 days after you file.
Once your case is confirmed (in a Chapter 13 case), you will obtain what is basically a pre-discharge certificate. You get this certificate by completing a financial counseling course, which can be completed online or in a traditional classroom. If you don't complete this class, you will not obtain a discharge of your debts.
Finally, you will receive your Order of Discharge. Chapter 13 cases last much longer than Chapter 7 cases, but you will be protected while you wait for your Order of Discharge.
To learn more about bankruptcy, or if you would like to file bankruptcy in Louisville, contact O'bryan Law Offices for your free consultation today.
File Bankruptcy Louisville
O'Bryan Law Offices
5024004020
2721 Taylorsville Rd, Louisville, KY 40205
View Larger Map
You have an error in your SQL syntax; check the manual that corresponds to your MariaDB server version for the right syntax to use near 'AND ba.deleted != 1 AND bb.deleted != 1' at line 1