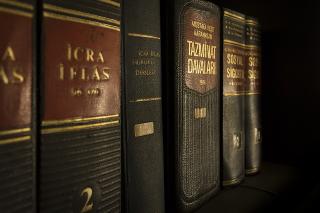 Challenging times call for difficult measures and bankruptcy may become your best option to handle debt in Louisville, Kentucky. Making the decision can be very tough but once you have decided to explore the option, the next important decision will be to find the right lawyer to help you with the process.
While any good lawyer can help, it is quite better to choose an expert bankruptcy lawyer as you will stand a better chance of coming out of the process in a better position. There are so many expert bankruptcy lawyers in Louisville but choosing the right one may be difficult. Here are six tips that can help you select an expert bankruptcy lawyer in Louisville KY.
Look For an Exclusive Bankruptcy Lawyer
An expert has to be a specialist in a given field, so you have to look for lawyers that exclusively deal with bankruptcy law. In Louisville, many practices are dedicated to bankruptcy law. You should seek them out and engage them.
Use the Internet Wisely
Thanks to the internet, you can access lots of information about lawyers and their practices. You can use online resources wisely to find out lawyers who are true experts in the field of bankruptcy law. Check their reviews too to see how past clients rate their services.
Ask A Lot of Question When You Meet the Lawyer
Another tip to help you choose an expert bankruptcy lawyer in Louisville KY is by asking questions. During your first meeting with a bankruptcy lawyer, ask as many questions as will help you to ascertain his/her level of expertise. Ask about qualification, years of experience, number of bankruptcies handled on a monthly basis, and other such relevant questions.
Look For a Bankruptcy Lawyer That Genuinely Cares About Your Financial Predicament
A good bankruptcy lawyer does not only help you to file bankruptcy, but he/she also enables you to come out of debt and build a better financial future. You can distinguish an expert bankruptcy lawyer from an average one by the way they respond to your financial problem. An expert will seek more information and alternative means to help you get out of debt.
Look For A Lawyer Who Will Be Available For You
Though you need an expert bankruptcy lawyer, you also need an attorney that will be available at all times to help you during this challenging period. From the attitude of the attorney during your first visit, you should know if he/she will be available whenever you need him/her.
Don't Look For Cheap Lawyers
Since you are in debt, it is understandable that you will look for ways to minimize costs, but you should not be cheap when it comes to hiring a lawyer. An expert in bankruptcy law will not be cheap so don't look for cheap options.
There you have it! The following are a couple of tips to help you choose an expert bankruptcy lawyer in Louisville KY. There are many expert bankruptcy attorneys in Louisville, Kentucky. With the tips above, you will be able to find and hire a reliable one.
Do you need an expert bankruptcy lawyer in Louisville KY to represent you in your bankruptcy case? Contact us today at O'Bryan Law Offices. We guarantee you excellent services.
Bankruptcy Lawyer In Louisville Ky
O'Bryan Law Offices
5024004020
2721 Taylorsville Rd, Louisville, KY 40205
View Larger Map
You have an error in your SQL syntax; check the manual that corresponds to your MariaDB server version for the right syntax to use near 'AND ba.deleted != 1 AND bb.deleted != 1' at line 1