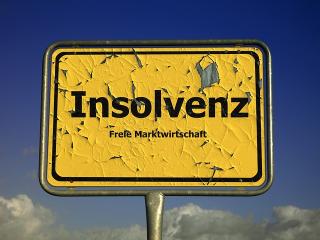 If you've been experiencing financial difficulty and you are considering contacting a Louisville bankruptcy lawyer to get answers to your questions, consider Obryan Law Offices. Do you have questions like, will filing bankruptcy save me from a foreclosure? Will I lose my possessions or 401(k) if I file bankruptcy? You may even be wondering if it's the right thing to do morally. Obryan Law Offices can guide you and answer your questions. Obryan Law Offices has many years of experience helping people just like you navigate through bankruptcy and get the fresh financial starts that they need.
Let's Consider All of Your Options
Even if you've been told that you can't file bankruptcy or you're in foreclosure, or even if you're in a divorce proceeding, we can help. Don't allow pesky creditors to harass you into making a decision you'll regret. We will help you get the creditors off your back and regain a sense of normalcy in your life. Obryan Law Offices offers free consultations, so give us a call today.
There is a time for everything, and a lot of people who are considering bankruptcy actually have better options. Once we get to know your situation, Obryan Law Offices can connect you to pertinent resources and advise you on your best course of action. For many people, filing bankruptcy is the best thing they've ever done. Again, it depends on you and your unique situation.
Why Would Filing Bankruptcy be the Best Thing I've Ever Done?
Bankruptcy has many components, including legal, moral, emotional, and financial. When you file a bankruptcy, you will put this part of your life behind you permanently. All of your accumulated debt, repossessions, calls from creditors, and even foreclosures can be satisfied when you seek protection from the federal bankruptcy laws.
Chapter 7 and Chapter 13 Bankruptcies
Chapter 7 bankruptcy is the bankruptcy that's filed by most people who don't have the income to repay even part of their unsecured debt. A Chapter 13 bankruptcy is the bankruptcy that's used to stop a foreclosure and catch up the arrearage on a mortgage. It can also be used to strip away the second mortgage and completely eliminate it. Chapter 13 bankruptcy is also used in certain debts such as income tax cases where a client wants to properly modify their income tax debt and pay it off at the expense of unsecured debts.
Life After Bankruptcy
When you file bankruptcy and obtain your discharge, you're usually able to buy a car within a year. Most people are able to buy a home within two years. It will be three years after you get your house sold (if your house goes back in foreclosure) that you're able to get a mortgage at a prime interest rate, but there is a life after bankruptcy. It doesn't take as long as many people assume it will to get there either. If you need an experienced Louisville bankruptcy lawyer who can help you get your current situation behind you ASAP and give you a fresh start quickly, contact Obryan Law Offices today. We're here to help.
Louisville Bankruptcy Lawyer
O'Bryan Law Offices
5024004020
2721 Taylorsville Rd, Louisville, KY 40205
View Larger Map
You have an error in your SQL syntax; check the manual that corresponds to your MariaDB server version for the right syntax to use near 'AND ba.deleted != 1 AND bb.deleted != 1' at line 1