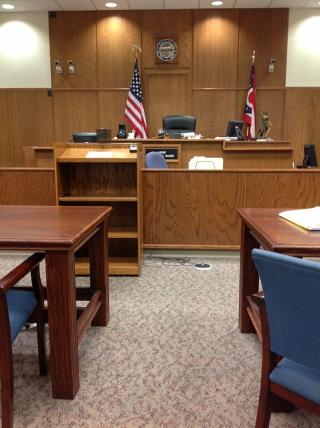 Mistake #1: Not taking advantage of a law firm's offer for a free consultation. Free legal advice is not something to be dismissed; in fact, taking advantage of a free consultation could be the best decision you make with regard to your finances. Bring your list of questions, your concerns, a notebook & pen, and a willingness to listen to an expert and you'll walk away better off than when you walked in. At OBryan Law Offices, we take a great deal of pride in providing our prospective clients with the opportunity to get to know us a little better. Contact our office to schedule your free consultation with a legal advisor or Chat Live with one of our agents now.
Mistake #2: Not understanding the benefits of bankruptcy. If there's any possibility that you may be filing for bankruptcy in the near future, it's in your best interest to learn as much as you can about its benefits prior to speaking with a lawyer. You'll want to go into your initial visit with your bankruptcy lawyers in Louisville, KY with some basic knowledge concerning types of bankruptcy, and legal terminology. You can trust our team at OBryan Law Offices to communicate clearly and comprehensively with you regarding the right type of bankruptcy to match your needs. We won't talk down to you or speak in legalese that will confuse you.
Mistake #3: Hiring a national law team rather than a local firm. If you want to be kept in the loop in terms of progress being made during the course of your case, it's essential that you work with a local team of experts who are committed to maintaining open communication with you. At OBryan Law Offices, we won't keep you in the dark or left wondering what's happening during the course of your bankruptcy. You're free to call us at any time with an inquiry, and we'll stay connected with you at every step of the way.
If you're dealing with a debt situation that seems insurmountable, you may need to speak with our bankruptcy lawyers in Louisville, KY. The call is free, and the consultation is free as well. We can help you find a path to a brighter financial future through the legal tool of bankruptcy, so you can walk away from debt or pay down your current debt on your own terms, with lower interest and longer terms. Our lawyers will assess your finances and budget and help you find the road to financial freedom, so you can start over with a clean slate.
It starts with a simple phone call to one of our lawyers at OBryan Law Offices. Reach out to our team at 502-444-4020 or just click Live Chat on our website and you'll instantly be connected with a specialist who can answer all of your questions, address your concerns, and let you know how to take the first step in financial independence.
Bankruptcy Lawyers Louisville KY
O'Bryan Law Offices
5024004020
2721 Taylorsville Rd, Louisville, KY 40205
View Larger Map
We welcome your comments!
.