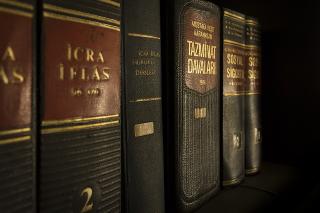 bankruptcy lawyers southern indiana" />Deciding to file bankruptcy is usually a tough thing to do. In the end, it may be your only way to get out of debt. At this point, doing it the right way will be important. As tough as the decision may be, the process will likely become more stringent as you proceed.  The complicated steps involved in filing bankruptcy in Southern Indiana makes it necessary to hire an attorney.
Several bankruptcy lawyers in Southern Indiana can help you through the complicated process of bankruptcy and get out of debt. Most of them will provide legal advice and handle your case from start to finish. When hiring a bankruptcy lawyer in Southern Indiana, there are some essential things you need to know. Below are some of them:
The Lawyer Is Expected To Provide Competent Legal Advice Before Filing
The reason for getting a lawyer helps to understand and take advantage of the legal aspect of the entire process. Your lawyer will provide legal advice about the options available to you as well as how to achieve your financial goal through the bankruptcy option you choose.
The Attorney Will Guide You through the Process of Filing
Your bankruptcy lawyer will also guide you through the intricate process of filing bankruptcy. It is quite likely that you don't know much about bankruptcy, but your lawyer should be an expert in the field and should be able to guide you accordingly through the process.
The Lawyer Will Help To Prepare the Paperwork
Several forms will have to be filled to complete the filing procedure. You will have to work with the lawyer to get this paperwork completed. You will have to provide the information, and the lawyer will take it up from there.
The Attorney Will Ensure Timely Filing of All Required Document
Asides from the initial paperwork you file, there may be some more you may need to register and your Southern Indiana lawyer will help you to submit these required documents. The documents will also have to be filed in time to avoid penalties which is why you will need a proactive lawyer.
The Lawyer Should Provide Update on the Process
From the time you file your initial bankruptcy application to the day everything is settled, there will be a lot of twists and turns, and your lawyer will have to keep you updated on these changes.
The Attorney Should Represent You at Bankruptcy Hearings
Some hearings are necessary for the bankruptcy process such as the meeting of creditors and some others. You and your lawyer will have to attend these hearings, and he/she is supposed to offer you legal representation at these hearings.
There you have it! Above are some critical things to know whenever you plan to hire bankruptcy lawyers in Southern Indiana to represent you.
Are you currently going through financial hardship? In case you are considering hiring one of the best bankruptcy lawyers in Southern Indiana to represent you in your bankruptcy case, contact us today at O'Bryan Law Offices today. Our well-experienced attorney will be available to speak with you and guide you through the process.
O'Bryan Law Offices
5024004020
2721 Taylorsville Rd, Louisville, KY 40205
View Larger Map
You have an error in your SQL syntax; check the manual that corresponds to your MariaDB server version for the right syntax to use near 'AND ba.deleted != 1 AND bb.deleted != 1' at line 1