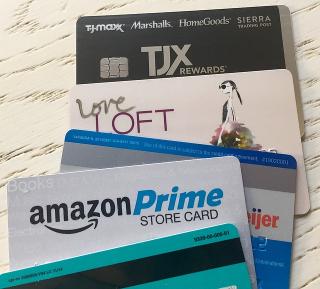 If you need to sit down with a team of reputable bankruptcy lawyers in Southern Indiana, make a phone call to OBryan Law Offices to discuss your options. Filing for bankruptcy could open a door that leads to a whole new financial future free from debt. Bankruptcy could solve your cash flow problem, make it more manageable to pay off your mortgage or auto payments, and could even eliminate high-interest credit card debt.
How to Get Started
It's easier than you might think to take the first step. Meeting with our team at OBryan Law Firm for a consultation is a great way to get started. We can help you determine your candidacy for filing, and what you can expect from the process. You'll find a wealth of information available on our website as well, including:
Free downloadable e-books on bankruptcy
Our own Bankruptcy Guide
Informative FAQs
Bankruptcy do's and don'ts
Common misconceptions about bankruptcy
Info on credit counseling
And our exclusive bankruptcy blog
How to Choose the Right Bankruptcy Lawyers in Southern Indiana
Look for a law firm that is willing to meet with you to talk over your financial issues. A free consultation can be a valuable resource and can even help you avoid hiring the wrong legal team. If you have immediate questions you need answers to, use our Live Chat widget to speak with an agent right now on the OBryan Law website. If you prefer, call our office and ask to speak with a bankruptcy specialist about your financial situation. Don't forget to check out our firm's reviews and testimonials on the Web when researching our qualifications.
Visit Our 'New Client Center'
Take your first step toward a life free from debt by clicking the 'New Client Center' link on our homepage. From there, you'll find links to scheduling your free consultation, printable forms and worksheets to help you prepare for filing bankruptcy, and a number of additional resources to get you started.
We Can Protect Your Assets
With proper planning and the experience and knowledge we bring to the table, we can protect your assets from being confiscated while maximizing the amount of debt relief you're able to benefit from. Filing Chapter 13 bankruptcy could allow you to restructure home and auto payments to make it easier to pay off a loan without having to surrender assets. We like to assure our clients that the sooner they take action, the more leverage they'll have with creditors and the more likely they'll see a favorable outcome.
Now is the Time
Schedule a complimentary consultation with the most reputable bankruptcy lawyers in Southern Indiana from OBryan Law Firm. We're sure you have many questions regarding bankruptcy; you can count on honest, straightforward answers when you reach out to us through Live Chat or phone. Your financial future could be much brighter than you ever imagined possible- bankruptcy could mean a clean slate for your existing debt.
Bankruptcy Lawyers Southern Indiana
O'Bryan Law Offices
5024004020
2721 Taylorsville Rd, Louisville, KY 40205
View Larger Map
You have an error in your SQL syntax; check the manual that corresponds to your MariaDB server version for the right syntax to use near 'AND ba.deleted != 1 AND bb.deleted != 1' at line 1