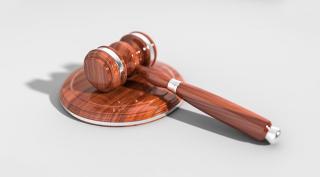 If you're in debt, you may feel as though it's impossible to get out from under the burden of a high rate of interest or a payment plan that doesn't leave anything for you to live on. You may not have considered that a Louisville bankruptcy attorney can show you options in getting out of debt and creating a new financial future. OBryan Law offices can answer all of your questions about bankruptcy and assist you in navigating the filing process.
Why choose bankruptcy as a means of getting out of debt? One of the most significant benefits of filing for bankruptcy is that it opens doors to legally reduce the amount of money you owe, and can even provide additional advantages, such as eliminating non-secured debts and restructuring current payment plans.
Our team at OBryan Law offices have the experience, knowledge, and skill necessary to create a financial plan that will allow you to keep more of your hard-earned money. For some clients, that means filing Chapter 7 bankruptcy that can drastically reduce or even eliminate all credit card debt, medical bills owed, and additional debt that is not supported by collateral. For others, Chapter 13 bankruptcy is the better choice, especially if you own your home or significant assets would like to continue paying for them with better terms.
Our experts will assess your financial situation and discuss options with you when you schedule a consultation with our Louisville bankruptcy attorney. We've helped thousands of people get out of debt- people just like you, who thought at one time or another that they would never get out from under the debt they were trying to pay off.
We offer the opportunity for you to wake up to a fresh start with your finances. Becoming debt free can provide significant savings over time, helping you to build a nest egg for your family's future or allowing you to create an investment portfolio. Getting out of debt is the first step on your journey to a whole new life of having more control over your money.
You can learn more about bankruptcy on our website- in fact, we've designed our site to be a tremendous resource for anyone interested in learning more about bankruptcy and its benefits. Visit the 'Considering Bankruptcy' section if it's your first time on our website, or download the 'Bankruptcy Guide.' If you have questions you need immediate answers to, Live Chat is available I English and Spanish in the lower right section of our website.
Reach out to an OBryan Law Louisville bankruptcy attorney by phone at 502-400-4020, and we'll be happy to set up a consultation for you in our office. Making that first call is all that is necessary to change your financial situation and help you gain more control over where your money is going every month. If you're a candidate for bankruptcy, we'll determine which type will deliver the most benefits and begin the process of filing on your behalf.
Louisville Bankruptcy Attorney
O'Bryan Law Offices
5024004020
2721 Taylorsville Rd, Louisville, KY 40205
View Larger Map
We welcome your comments!
.