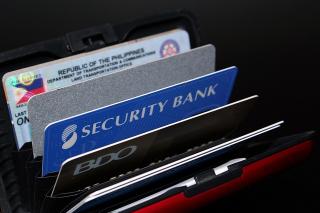 Get educated about bankruptcy law online at OBryan Law Offices and make a better decision concerning your financial future. Bankruptcy is very often the best course of action to eliminate debt and get relief from the burden of high-interest rates that prevent you from being able to pay off what you owe. Our experts at OBryan Law can help you better understand your options when you call or visit our resource center online.
Free Bankruptcy E-Books
There are many considerations before filing for bankruptcy. If you'd like to learn more about bankruptcy law. Start by exploring the free resources on our website. Click on 'Get Started' for a free copy of one of the helpful bankruptcy E-Books from our own expert, Julie. You can sign up for free email delivery of E-Books, including:
Things You Must Consider Before Filing For Bankruptcy
Getting Started on Your Bankruptcy
Learn How to Rebuild Your Life After Bankruptcy
Additional Resources
You'll want to get up-to-speed on some of the major bankruptcy misconceptions before determining that filing for bankruptcy will not benefit you. Financial experts advise not to believe everything you read or hear about bankruptcy as it may not be based on fact. Tens of thousands of people each year find relief from the burden of debt through filing for bankruptcy.
Benefits of Chapter 13 Bankruptcy
If you want to pay off what you owe but are having a difficult time doing so due to high-interest rates that keep you from being able to pay down the principle, Chapter 13 may be exactly what you're looking for. Creditors often find it in their best interest to work with borrowers to pay back debt in a way that better fits their budget, which means they may reduce the amount of your debt, lower your loan's interest rate, and extend the repayment period so you can pay off the loan with less stress to your finances.
Protecting Your Assets
Take inventory of your assets before contacting our office, and we can help you take a look at options in bankruptcy that will allow you to keep your assets while working toward a debt-free future. Reach out to our experts in bankruptcy law to learn more about the advantages of becoming debt free. Live Chat is available right over our website if you need immediate answers to your questions.
Dos and Don'ts
No two situations are identical, but bankruptcy law experts agree that there are some commonalities with all bankruptcy scenarios. You can read about the 'dos' and 'don'ts' on our website to take full advantage of your bankruptcy. Learn more in our online Bankruptcy Guide where you'll find relevant information on financial planning and asset protection, paying down debt with lower interest, and divorce-related bankruptcy.
Read a few of the informative articles in our Bankruptcy Blog to see why bankruptcy is often the right course of action for individuals struggling under the burden of debt. We can help you clear the slate and start over with a brand new financial future.
O'Bryan Law Offices
5024004020
2721 Taylorsville Rd, Louisville, KY 40205
View Larger Map
You have an error in your SQL syntax; check the manual that corresponds to your MariaDB server version for the right syntax to use near 'AND ba.deleted != 1 AND bb.deleted != 1' at line 1