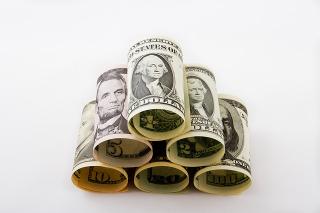 If you're looking for the protection that comes from filing for bankruptcy, you'll find there are numerous benefits that come with hiring a reputable law firm to handle your case. Understanding bankruptcy law is crucial to fling the right type of bankruptcy to protect your assets. Whether you've received a notice of foreclosure on your home, or are looking at mounting credit card debt, our legal team can help you get out from under the burden you're currently facing and look ahead to a brighter financial future.
Filing for bankruptcy in KY can put a stop to the harassing phone calls and letters from creditors that are creating stress; in fact, one of the biggest advantages of filing for relief under any bankruptcy code chapter is that all collections instantly come to a stop, and your creditors are required, by law, to leave you alone. An automatic stay is just one of the numerous benefits you'll experience as our team at OBryan Law works on your behalf to create a clean slate in your finances.
An automatic stay also stops the garnishment of your wages, with only a few exceptions. If you're currently struggling to make ends meet due to your wages being garnished, you'll find bankruptcy to be an effective tool in freeing up the money you're working for.
Bankruptcy law also protects secured creditors, including mortgage holders. If your lending institution has filed a foreclosure, they're simply trying to collect the debt in default. The automatic stay of bankruptcy extends to your mortgage as well. Our negotiating skills often allow us to work with your lender to resume mortgage payments with no penalties.
We can look at your situation and recommend the best type of bankruptcy to protect what you own. In many cases, Bankruptcy 7 will provide the most relief, allowing you to walk away from credit card debt, medical bills, revolving loan accounts, and other debt without collateral. Our knowledge of exemptions will ensure that you'll experience the full benefit of Chapter 7 bankruptcy in KY.
Chapter 13 bankruptcy is a better choice for those who want to protect their home and other assets. Extended payment terms and a lower rate of interest can give you some relief from high payments and high interest that keeps you from being able to pay down your debt. Most Kentucky residents end up paying about 10 cents on every dollar of their unsecured debt.
Give us a call at OBryan Law or click the Live Chat link on our website to start a discussion with one of our lawyers regarding your financial situation. For a free consultation by phone, call 502-339-0222. We've helped thousands of families in the state of KY experience a new beginning with their finances. It starts with a free assessment to determine whether you would benefit from filing for bankruptcy in KY. We'll be there every step of the way to protect what's yours.
Bankruptcy In KY
O'Bryan Law Offices
5024004020
2721 Taylorsville Rd, Louisville, KY 40205
View Larger Map
We welcome your comments!
.