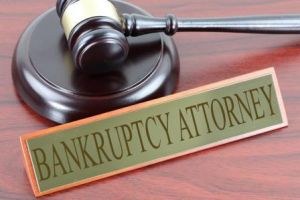 Going bankrupt can be a stressful and intimidating episode. Sometimes financial matters don't go in a straight line, and things happen. If you are in a complicated economic situation, it is necessary to take action soon, if you want to get out of the lousy episode and build a stable financial future.
However, things don't have to be so difficult. In those hard times, having an excellent bankruptcy law firm could ease the way. First of all, it is necessary to understand that this situation happens to anyone: in the USA many people and companies have debts that impede their economic stability.
Secondly, keep in mind that if you carry out the procedures correctly, it is possible to get out of the situation successfully. In that sense, the law firm plays a crucial role in achieving a satisfactory process, which allows you to return to healthy finances. It is essential that you know the great benefits of having specialized assistance.
The 4 Great Benefits of Bankruptcy Law Firms
Assistance Throughout the Process
In a bankruptcy process, some procedures and requirements must be met. If you don't have the experience, making a mistake is easy. A law firm specialist will avoid you incorrect methods by assisting you in:
They will offer advice on whether or not to file the petition
They will show you under which chapter to archive
Explain whether or not your debts can be discharged
Tell you the procedures to follow under the bankruptcy law
Educate you about the consequences at the time of application
Helps you complete all required documentation
Helps you through all phases of your bankruptcy process
Humanized Procedure
Bankruptcies are situations that generate high levels of stress and have extreme emotional burdens. Bankruptcy lawyers understand what you are going through. They can listen to what you have been through and treat your financial situation with empathy and tact. This will alleviate family or business stress while achieving a satisfactory outcome from financial bankruptcy. If you need assistance from one of the best Louisville's bankruptcy law firms to contact us, we are ready to support you.
Procedural Expertise
Few legal proceedings require as much paperwork as bankruptcies. Different bankruptcy courts have different rules. Also, you will be asked for a significant amount of information that must be appropriately organized.
However, bankruptcy goes beyond court proceedings. In addition to contacting the judge, there must be communication with creditors and trustees. All of this can be genuinely challenging if you face it alone. The attorney has the expertise to deal with all of these situations for you.
Protection
During the bankruptcy process, creditors can still contact you. This pressure for debt cancellation can become a real headache. The Law Firm will help you stop the hassle of dealing with your creditors, saving you time and energy.
Let the Experts Assist You in Your Bankruptcy
If you are in a complicated financial situation and need assistance from one of the most prestigious Louisville's bankruptcy law firms, you are in the hands of the best. Let the expert team at OBryan Law Offices ease your way from the first call. Let us support you in having a successful process, and you will have an excellent financial fresh start. Contact us; we will be happy to assist you.
Louisville Bankruptcy Law Firms
O'Bryan Law Offices
5024004020
2721 Taylorsville Rd, Louisville, KY 40205
View Larger Map
You have an error in your SQL syntax; check the manual that corresponds to your MariaDB server version for the right syntax to use near 'AND ba.deleted != 1 AND bb.deleted != 1' at line 1