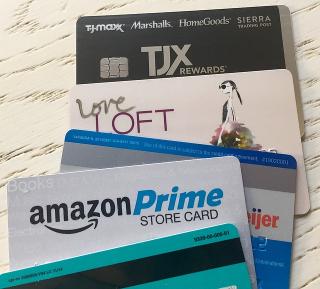 If you are searching for experienced Louisville bankruptcy attorneys because you need financial help, you are in the right place now. Obryan Law Offices has helped thousands of people in Louisville and the surrounding suburbs to get out of debt, and we can help you too!
Obryan Law Offices Helps People to Put their Debts Behind them
Every bankruptcy is different. Some people are just trying to save their homes from foreclosure and they need to file a Chapter 13 bankruptcy. Other people need to file a Chapter 7 bankruptcy because they're deep in unsecured debt, such as credit card and medical debt. Still, other people have problems with student loans or income taxes. Whatever your debt is, you need it to be dissolved when you file a bankruptcy. It isn't something that you just file and hope it works! This is why you need a season Lousville bankruptcy attorney.
Bankruptcy Doesn't Have to be a Bad Thing
Every debt needs to be closely evaluated and managed by a bankruptcy specialist so that you can discharge all of your debt. Filing bankruptcy doesn't have to be a disaster or an emotion drain if you select the right Louisville bankruptcy attorney. At Obryan Law Offices, we give our clients a fresh start with a new budget.
Bankruptcy is planning for your future. It's starting your life all over again where you have enough money for your 401(k) and your retirement, you have enough money to afford daycare and put your children through school, and you have enough money to get back and forth to work and live. That is exactly what a Chapter 13 or Chapter 7 is about - to give you a fresh lease on life.
Filing bankruptcy can give you a budget that you can live on and finally stop the harassment from creditors. Bankruptcy is a way for you to stop the phone calls, threat letters, garnishments, repossessions, and foreclosures that are causing too much drama in your life. Obryan Law Offices is where you can find the most experienced Louisville bankruptcy attorneys who are dedicated to helping people get out of debt and start over.
Make Sure You Hire the Right Attorney for Your Bankruptcy Filing
Keep in mind that just as important as deciding whether or not to declare bankruptcy is the bankruptcy specialist who you hire to represent your affairs. Always look for a bankruptcy attorney with knowledge and experience in current bankruptcy laws. Seek out a bankruptcy attorney that provides a free consultation and has the time to meet. At Obryan Law Offices, we offer a free 1-2 hour consultation for people who need free bankruptcy advice. During this consultation, we'll listen closely to your situation, needs, and goals and advise you on the best way to resolve your debt.
We Have the Experience You Need

Obryan Law Offices has filed just under 10,000 consumer and small business bankruptcy cases, making us one of the most experienced Louisville bankruptcy attorneys you will find. People trust us to help them through difficult financial situations, and we pride ourselves on delivering meaningful, long-lasting solutions. When a client retains our services, they will be assigned a legal assistant, attorney, and a paralegal to help them navigate through the bankruptcy process.
Louisville Bankruptcy Attorneys
O'Bryan Law Offices
5024004020
2721 Taylorsville Rd, Louisville, KY 40205
View Larger Map
You have an error in your SQL syntax; check the manual that corresponds to your MariaDB server version for the right syntax to use near 'AND ba.deleted != 1 AND bb.deleted != 1' at line 1