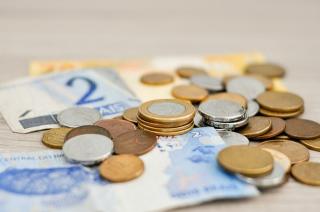 If your wages are currently being garnished, you may be looking for a way to get relief. You should know there are legal ways to end wage garnishing, so you can protect your hard-earned money from being taken from you before it's even in your hands. Call one of our bankruptcy lawyers from OBryan Law Offices to learn how we can help you get relief from having your wages garnished.
One of the lesser-known benefits of filing for bankruptcy is that the moment you file, the law sets into motion several key points that provide much-needed relief. One of the benefits of filing for bankruptcy is the 'Automatic Stay' that takes effect, which immediately puts an end to all collection calls and letters, and covers actions that include lawsuits against the debtor, garnishment, attachment and repossession strategies, mortgage foreclosure, eviction, and enforcement of judgments and liens. While there are a few exceptions to the Automatic Stay, which have to do with child support and alimony, the action will typically cover all other wage garnishment issues.
It takes a knowledgeable law team to navigate the complicated waters of bankruptcy law involving wage garnishment in Kentucky. Our experts at OBryan Law Offices have helped numerous clients in similar situations to the one you find yourself in at this moment. We invite you to contact us today by phone or Live Chat to discuss your case with our team and learn how to stop the harassment.
We understand the difficulty our clients are facing when their paychecks have been targeted and their wages are being drawn from week after week, leaving them with barely enough to live on. If you feel you've been wrongly subjected to wage garnishment in Kentucky, you may be able to file for bankruptcy to stop this action. Feel free to take advantage of the free resources on our website to learn more about how we can help. Our blog library is a great place to get started, as it's filled with articles and tips on when to file for bankruptcy- and what it will protect. We also offer free resources to download, like e-books and articles that have a lot to say on the subject of wage garnishment.
You can reach out to our team right now by phone to schedule a free case evaluation with our team of lawyers if you'd like to take that first step in moving toward a better financial future. You can reach our office at 502-400-4020. If you have questions you'd like immediate answers to, just click the Live Chat link on our website and a knowledgeable agent will be happy to answer those questions for you. Choose English or Spanish Live Chat as required. You don't have to take wage garnishment lying down- and we don't expect you to. Let our experts help you protect your income from damaging wage garnishment in Kentucky.
Wage Garnishment Kentucky
O'Bryan Law Offices
5024004020
2721 Taylorsville Rd, Louisville, KY 40205
View Larger Map
We welcome your comments!
.