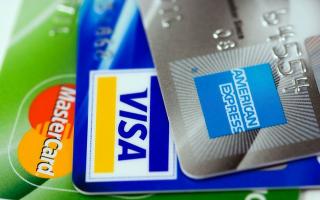 Calling to schedule a no-cost initial consultation with O'bryan Law Offices is the first step to finding an experienced bankruptcy lawyer in Louisville, KY. Scheduling a consultation is a must because we are busy every day. Unfortunately, when people show up at our offices without appointments, we are not always able to accommodate them. Scheduling a consultation means that we will be waiting for you when you arrive. Just so you know; there are a few documents that you should bring with you if you can to help us advise you in your consultation.
What Documents Should I Show My Bankruptcy Lawyer?
Documents that you will want to bring to your initial consultation include paycheck stubs for the past seven months for you as well as for any other household member who works. You will need your last two years of tax returns, bank statements for the last three months for any bank account with your name is on, a letter notifying you of a pending foreclosure sale (if applicable), and a reinstatement letter from your mortgage lender or its attorney if a foreclosure sale is pending.
If you are unable to bring any of these items with you, you may still come in for your initial consultation with a top Louisville bankruptcy lawyer at O'bryan Law Offices. During your initial consultation, you'll meet with your bankruptcy lawyer, and she will carefully analyze your financial information to recommend the best course of action for you. Whether it be filing Chapter 7 bankruptcy, Chapter 13 bankruptcy, or a bankruptcy alternative, we'll give you expert advice you can hang your hat on.
How Long Will I Spend With My Bankruptcy Lawyer?
The typical initial consultation can last from 45 minutes to an hour-and-a-half. Much of the typical initial consultation time involves educating a client regarding the ins and outs of bankruptcy. If an individual studies bankruptcy before coming in for their consultation, this can help reduce the consultation time. Some of the initial consultation time involves the bankruptcy lawyer obtaining relevant information from the client.
Stop Living in Fear
If you are overwhelmed with debt and under the threat of bankruptcy from your creditors, contact O'bryan Law Offices. There's no reason to live in fear that you will lose your home, your car, and everything you own. The threat of bankruptcy requires special legal assistance, and with the right professional advice, things don't have to be as bad as you might think. A specialist bankruptcy lawyer in Louisville, KY can work with you to determine the best solution for your financial situation. In some cases, we are able to negotiate with a clients' creditors to help them avoid bankruptcy altogether.
Talk to a Specialty Louisville Bankruptcy Lawyer Today
Remember, bankruptcy exists as a last resort. If you are at the point where bankruptcy is the only viable path forward, don't feel ashamed! Bankruptcy is a good thing. It can help you get your financial troubles behind you and get a clean, fresh start in life. Think of it as a 'Redo' button.
Stop living in fear, and get sound professional legal advice before its too late. Schedule your consultation today. Everything you divulge during your consultation will be confidential, and O'bryan Law Offices will be with you every step of the way. Contact us today.
Bankruptcy Lawyer In Louisville Ky
O'Bryan Law Offices
5024004020
2721 Taylorsville Rd, Louisville, KY 40205
View Larger Map
You have an error in your SQL syntax; check the manual that corresponds to your MariaDB server version for the right syntax to use near 'AND ba.deleted != 1 AND bb.deleted != 1' at line 1