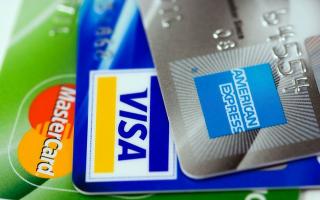 louisville bankruptcy lawyer" />When facing financial distress, it can often feel like there is no way out. Many people who are in over their head with bills and living expenses often wish there was a way to start over.
With help from a reliable Louisville bankruptcy lawyer at O'Bryan Law Offices, starting over with a brand new financial outlook is a possibility.
When Should I Consider Bankruptcy?
Bankruptcy should be considered as an option when you are in danger of losing your home, you are taking out loans to pay your monthly bills, or you are starting to liquidate your retirement assets. If debt collectors are constantly calling and there is no way for you to pay them back, bankruptcy could be the answer to your financial struggles.
Filing for bankruptcy is not something to rush into without understanding the process first. It's essential to think about the pros and cons associated with filing for bankruptcy before making a final decision. While it helps to reduce financial stress, the process can be long and tedious. Therefore, anyone considering it should consult with a Louisville bankruptcy lawyer first.
How to Find the Right Louisville Bankruptcy Lawyer
There are many bankruptcy lawyers in the Louisville area, and it's essential to choose the right one for your specific case.
Get a referral from people that you trust who have gone through the process in the past, such as close friends or family members. If that isn't an option, you can also get recommendations from reputable sources such as Legal Aid, the National Association of Consumer Bankruptcy Attorneys (NACBA) or the National Association of Consumer Advocates (NACA).
A good bankruptcy attorney can help you determine if this is the best process for your financial situation, or if another option would be more in your favor.
What to Look for in a Louisville Bankruptcy Lawyer
When looking for a bankruptcy lawyer, always try to find one who has been in business for several years and shows signals of professionalism.
Prepare to meet with more than one lawyer to determine which is the right one for your unique situation instead of hiring the first one you meet.
Choose a lawyer that discusses alternate options with you aside from bankruptcy and focuses on your best interests. And pick a lawyer you feel comfortable discussing your case with, one who hears and understands you.
What to Expect After Filing Bankruptcy
Your Louisville bankruptcy lawyer can help you get back on track after filing. The first thing you should do is create a budget plan and stick to it. Next, you should work on saving your money to avoid bankruptcy in the future.
Get a jump start on rebuilding your credit by obtaining a secured credit card that reports to the three major credit bureaus. Another option is to take out a small loan at a bank with a co-signor if possible, which could improve your credit even more.
For assistance with deciding if you should file for bankruptcy, consult with the experts at O'Bryan Law Offices. Their attorneys can help you decide if bankruptcy is the right option for you, help you throughout the process, and assist with adjusting to life after bankruptcy as well.
O'Bryan Law Offices
5024004020
2721 Taylorsville Rd, Louisville, KY 40205
View Larger Map
You have an error in your SQL syntax; check the manual that corresponds to your MariaDB server version for the right syntax to use near 'AND ba.deleted != 1 AND bb.deleted != 1' at line 1