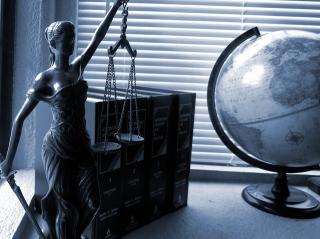 Tip #1: Take your time when researching a law office to handle your bankruptcy. There are numerous choices in the Louisville area when it comes to filing for your bankruptcy. Try to obtain a personal referral from a friend or family member, or at the very least, check with online directories to see how well your prospective firms are meeting the needs of their clients. Type our name 'OBryan Law Offices' into your preferred directory, or use Yelp, or Angie's List and you'll find our clients to be well-satisfied with our services. At OBryan Law, we're dedicated to helping you achieve a fresh financial future that is free of debt.
Tip #2: Choose a legal team that has experience and skill to ensure your assets will be well-protected during the course of your bankruptcy process. At OBryan Law, we're committed to providing a personalized service for each of our clients, recognizing that no two situations are the same when it comes to debt. We'll stay connected with you throughout the process of filing bankruptcy on your behalf, answering your questions along the way and providing you with information as the process unfolds. Our bankruptcy lawyers in Louisville, Kentucky will assess your financial situation and needs and help you file the type of bankruptcy that will protect what you own.
Tip #3: Bring your list of questions to your initial consultation and listen to hear how your prospective firm answers your questions. Look for clear communication and intelligent responses that meet you head on rather than skirting away from the real question. At OBryan Law, we offer a free consultation to our clients for the express purpose of getting to know us a little better before you make the important decision of who to hire as your bankruptcy lawyers in Louisville, Kentucky.
If you're feeling the stress and pressure that comes from creditors looking to collect from you, there's a solution that can stop the harassing calls right now. Filing for bankruptcy may seem like an extreme approach, but the fact is, it's often the only way to get out from under debt and start over with a clean financial slate. In many cases, you can pay off your debt under new terms and a lower interest rate, while in other cases, you can simply walk away from debt paying just pennies on the dollar.
Our trusted bankruptcy lawyers in Louisville, Kentucky will be happy to sit down with you and discuss your options with you when you give us a call at 502-400-4020 or connect with us via Live Chat on our website. We can ensure that you have a bright future to look forward to, free from the debt that is currently weighing you down. Protect your home and other assets you've worked hard to obtain by giving our law office a call now. You'll be so glad you did.
Bankruptcy Lawyers In Louisville Kentucky
O'Bryan Law Offices
5024004020
2721 Taylorsville Rd, Louisville, KY 40205
View Larger Map
We welcome your comments!
.