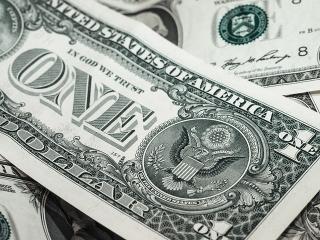 For many people, filing a bankruptcy can be a very stressful situation for a number of reasons. This is often the loss of prized possessions and there tends to be a lot involved when it comes to paperwork and the filing process. If you are a business owner, it can have a massive impact on your life as well as your mental health. When you are going to be going through a bankruptcy in Louisville, there are some tips that you can keep in mind that will help you to cope with the situation.
It goes without saying that there can be issues that arise with a pending bankruptcy that do more than diminish the quality of life. Depending on the circumstances, this can hinder a variety of financial aspects of your life. Many people will have financial woes that follow them for years after their bankruptcy, so you can keep the following in mind when you are going through this:
Own Your Feelings
Taking such a financial blow can be tough in many ways. Some people will go through a process that closely mimics the stages of grief, which will include denial. In order to deal with the emotions of a bankruptcy, you will have to make it so you allow yourself to feel the emotions. The last thing you want to do is keep the negative emotions buried deep because it can distract you from the steps you need to take to get back on track financially. Accept these feelings and you will be able to work through and gain the strength to work on your financial future. 
Find A Good Network
Someone going through bankruptcy may not know where to turn for the process itself and what follows. It is in your best interest to work with a bankruptcy law firm and even look into your options for a professional financial advisor moving forward. After you have processed the negative feelings, you can then build up a network that will help you to persevere through an otherwise tough situation. 
Accept The Choice 
Believe it or not, bankruptcy is not always as bad as it feels. In some situations, this may be your best option and it can help you to pick back up and forge a different path to financial success in the future. Choosing to file bankruptcy in Louisville is not a decision that anyone else can make for you, but if you have good advice from someone you can trust while making the choice, it can be the boost that you need. 
Many people, whether for personal or for business, will look at bankruptcy in Louisville as defeat. However, when you work with our professional team at O'Bryan Law Offices, we have the experience and skill you need to come out on the right side of everything. We will go over everything you need to know to get started and our experts are here to guide you every step of the way to make the otherwise difficult time in your life a bit easier to navigate.
Bankruptcy Louisville
O'Bryan Law Offices
5024004020
2721 Taylorsville Rd, Louisville, KY 40205
View Larger Map
You have an error in your SQL syntax; check the manual that corresponds to your MariaDB server version for the right syntax to use near 'AND ba.deleted != 1 AND bb.deleted != 1' at line 1