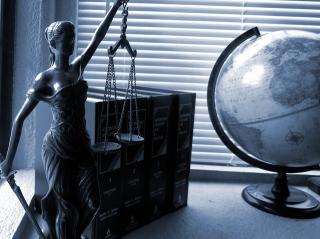 At O'Bryan Law Offices, we are proud to represent local clients who come to us to resolve debt issues. If you're facing mounting debt and wondering whether it's even possible to get out from under the burden of your payments, you should know that there are options available to you. The dream of attaining a future free from debt is one that should be made available to all. Our bankruptcy team is here to help you move toward that future while protecting what you've worked hard to obtain.
The job of your Louisville bankruptcy lawyer is to assist you in determining whether filing for bankruptcy is the right choice for your situation. Once the determination is made that you would benefit from filing, your lawyer will assess your personal assets and debt and help you understand which type of bankruptcy would best meet your needs. If you are unfamiliar with bankruptcy law or what differentiates one type from another, we will be happy to sit down with you and discuss your objectives while taking a look at what options are available to you. You can speak with a Louisville bankruptcy lawyer from our firm right now when you call us at 502-400-4020 to schedule your free consultation.
Kentucky law allows for individuals and business owners to file bankruptcy on their own behalf, however we strongly caution anyone thinking about doing so to take a few minutes and consider why hiring a lawyer would be to your distinct advantage. Bankruptcy law is extremely complex; unless you have legal knowledge and experience regarding bankruptcy, you'll risk losing your home or other assets in your efforts to become debt free.
Our firm can protect what you own, with Chapter 13 or Chapter 7 bankruptcy. If you have an income and you wish to protect your home and assets, we can help you establish a debt repayment plan at an extended term, giving you some breathing room with your income and allowing you to start paying back the balance of what you owe rather than making payments on interest. In this way, you can keep your home and your retirement assets- and in a lot of cases, your vehicles and personal property. If you're in a position where credit card debt is consuming most of your income, Chapter 7 bankruptcy may be a better option. We may be able to help you obtain a complete discharge of your unsecured debt, including credit card debt, revolving loans and medical bills.
We believe it's in the best interest of our clients to speak with a Louisville bankruptcy lawyer from our firm in order to protect what has taken so long to work for and walk away from bankruptcy with a clean slate for the future. Let O'Bryan Law be your first contact when looking into filing bankruptcy. We provide a wealth of free resources on our website for you to use and our agents are always just a phone call away should you have questions.
Louisville Bankruptcy Lawyer
O'Bryan Law Offices
5024004020
2721 Taylorsville Rd, Louisville, KY 40205
View Larger Map
You have an error in your SQL syntax; check the manual that corresponds to your MariaDB server version for the right syntax to use near 'AND ba.deleted != 1 AND bb.deleted != 1' at line 1