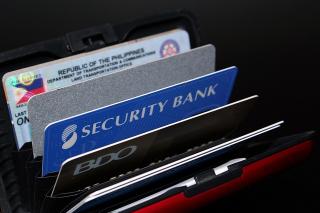 If you are thinking about filing bankruptcy in Frankfort, you need to consider all of your options and speak with an expert for legal advice first. At O'bryan Law Offices, we offer free expert bankruptcy legal advice and face-to-face consultations. We've handled thousands of bankruptcy cases in Kentucky, and O'bryan Law Offices is one of the most reputed bankruptcy law firms in the state!
Seek Legal Counsel 
In 2005, the Bankruptcy Abuse Prevention and Consumer Protection Act was enacted to stop and prevent further abuses in the bankruptcy system. At that time, many people were afraid that the new legislation would limit their ability to seek bankruptcy when needed. 2 million Americans rushed to file before the new law went into effect that fall. Since then, surprising to many, bankruptcy filings have sky-rocketed in America, and that trend is gaining momentum.
If you are considering bankruptcy, consulting with an experienced bankruptcy attorney is always advisable. The 2005 changes to the bankruptcy code require attorneys representing bankruptcy filers to conduct a thorough investigation of their clients' finances. As you can imagine, this has caused many attorneys to raise their fees. Still, don't be deterred. Having a knowledge bankruptcy guide working by your side can make all the difference in your case. We'll conduct a simple means test to decide which chapter of bankruptcy is right for you.
Is Bankruptcy Right for You?
There are many events that commonly lead to bankruptcy, including a reduction in income or job loss, a divorce, or personal business failure. Therefore, it comes as no surprise that bankruptcy filings have grown and are continuing to grow at a rapid pace. Every year in America, millions of people file for bankruptcy. However, is bankruptcy the right option for you?
Most experts agree that bankruptcy should be considered as an absolute last resort method to get out of debt. Although, some would recommend avoiding it altogether! The reality is that bankruptcy laws exist to help you in difficult financial times. O'bryan Law Offices advises that you carefully consider all possible remedies. If you sense your finances are becoming a problem or already have gotten out of control, your first call should be to an expert who can help you navigate the legal framework of a bankruptcy filing as well as inform you of your many debt relief options.
Trust O'bryan Law Offices for Bankruptcy in Frankfort
When you come into O'bryan Law Offices for your free in-person consultation, we'll give you a comprehensive review of your situation and determine the best course of action for you. You never know; we might be able to provide you with some more favorable alternatives aside from bankruptcy.

At O'bryan Law Offices, we charge an honest rate for our services, and we only give sound legal advice to our clients and to those we consult with. If you are thinking about filing bankruptcy in Frankfort, O'bryan Law Offices is here to help. Give us a call or stop by our office during normal business hours. Of course, it's always best if you call first to ensure that somebody will be available to meet with you when you come.
Bankruptcy Frankfort
O'Bryan Law Offices
5024004020
2721 Taylorsville Rd, Louisville, KY 40205
View Larger Map
You have an error in your SQL syntax; check the manual that corresponds to your MariaDB server version for the right syntax to use near 'AND ba.deleted != 1 AND bb.deleted != 1' at line 1