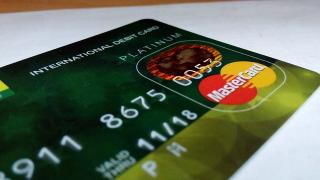 debt consolidation ky" /> 
If you are seeking debt consolidation in KY, then you likely already know about the many benefits that debt consolidation provides. If not, we would like to enumerate those benefits here to help you decide if you're ready for debt consolidation or not. O'bryan Law Offices invites you to contact us for a free consultation. Together, we'll determine if you qualify for debt consolidation, and if you do, we'll help you make a plan and get the right debt consolidation loan for your specific circumstances.
What is Debt Consolidation?
Debt consolidation is for individuals with a large amount of outstanding debt. By taking out a loan for debt consolidation, you'll be able to pay off all of your accounts. As someone seeking debt consolidation services, you likely have multiple credit cards and credit accounts, all with their own balances. A debt consolidation loan will allow you to combine all of your debts into one source.
What is the Benefit of Debt Consolidation in KY?
The most well-known benefit of debt consolidation is having a single, affordable monthly payment rather than several large payments to manage at once. With the single payment strategy of debt consolidation, you'll be able to get your debts paid off faster. In addition to the advantage of one single monthly payment, you'll also have a longer period to satisfy your debts.
Although this is the most well-known benefit of debt consolidation, it is far from the only benefit that those who qualify for debt consolidation loans.
Does Debt Consolidation Have a Lower Interest Rate?
One of the often unspoken yet chief benefits of debt consolidation is the lower interest rates that come with these loans. Lower interest rates will save you a nice chunk of change over time. In fact, the problem with most debts, and the reason why many people seek debt consolidation in the first place is that the debtees struggle just to keep up on the debt interest each month, barely ever putting a dent in the principal balance of their debt. They keep paying and paying, but they never get caught up. This is especially the case for individuals with high amounts of credit card debt.
Can a Debt Consolidation Loan Help to Improve Credit?
Individuals who receive debt consolidation loans are often thrilled to learn that debt consolidation can improve their credit scores. You may or may not be aware that making late payments on your accounts has a damaging effect on your credit score. However, by consolidating your debt into one source, as long as you make good on your monthly payments, you will quickly begin to repair your damaged credit.
Contact O'bryan Law Offices for Debt Consolidation in KY
Further, you will gain the benefit of massive stress reduction, as you will no longer have to worry about your out of control debts. You'll put a stop to the harassing collection calls and threat letters. Contact O'bryan Law Offices if you're ready to explore debt consolidation in KY.
O'Bryan Law Offices
5024004020
2721 Taylorsville Rd, Louisville, KY 40205
View Larger Map
You have an error in your SQL syntax; check the manual that corresponds to your MariaDB server version for the right syntax to use near 'AND ba.deleted != 1 AND bb.deleted != 1' at line 1