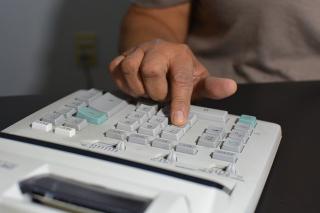 If you're considering bankruptcy, you naturally have many questions you need answers to before proceeding. At OBryan Law Offices, our agents are happy to discuss options with our clients who are looking for ways to find a brighter financial future. If you're dealing with debt that seems insurmountable, we provide several easy ways to get connected with us. Click the Live Chat link at the bottom right of any web page on our site, fill out the convenient contact form we provide online, or simply call us at 502-400-4020.
You can experience a debt-free future through filing for bankruptcy. While bankruptcy law is complicated, we'll do our best to discuss your options with you in a comprehensive way, and point out particular benefits of choosing one type of bankruptcy over another for your circumstances. For example, Chapter 7 bankruptcy in Kentucky may be the best solution if you're currently trying to pay off credit card debt at a high rate of interest that has resulted in the balance increasing, even though you're trying to pay it down. Chapter 7 bankruptcy may allow you to walk away from all of your credit card debt, paying only pennies on the dollar. Through our extensive knowledge of exemptions, you may be able to keep your assets.
Chapter 13 bankruptcy may be a better option if you have an income and are worried that you may lose your home or other assets. Through Chapter 13 bankruptcy in Kentucky we can often work with creditors to create a repayment plan that better fits your budget, and may involve a partial reduction in the balance of the debt, a reduced interest rate, and an extended payment term. Many of our clients who would like to pay their debt but simply cannot manage the payments find that Chapter 13 gives them the opportunity to pay what they owe- on their own terms.
You'll find that our website is designed to be a free resource for anyone looking into the benefits of filing bankruptcy in Kentucky. We welcome you to download our free resources, read about the benefits of filing for bankruptcy, or visit our blog library that is filled with information you'll find beneficial. If you'd like to schedule a free consultation with one of our bankruptcy lawyers, you can do so on our website or by calling our office at 502-400-4020. We'll be happy to offer free legal advice and schedule a meeting with you to discuss your objectives.
If you dream of becoming debt-free, you should know that bankruptcy is a powerful and legal tool to help you achieve your goals. Please see our 'Bankruptcy Guide' online to read about misconceptions and myths regarding bankruptcy. We've helped thousands of clients solve their debt problems- and we can do the same for you. All it takes is a few minutes of your time to get in touch with us- you won't regret it!
Bankruptcy Kentucky
O'Bryan Law Offices
5024004020
2721 Taylorsville Rd, Louisville, KY 40205
View Larger Map
We welcome your comments!
.