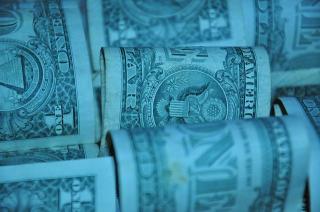 Are you considering filing for bankruptcy? One excellent alternative to bankruptcy is debt consolidation- Louisville experts from OBryan Law Offices can help you better understand the unique benefits of consolidating your debt to take control over your finances. If you need immediate cash flow and are not sure about the best course of action to achieve those results, we can help.
We Can Help You Get Out of Debt
Each year, tens of thousands of Americans make the decision to file for bankruptcy. For many people, the thought of eliminating debt they have personally accrued is not the right solution. If you want to do the responsible thing, and pay off your debt but have a hard time paying down the balance, consolidating your debt into a lower interest loan might be the solution. Numerous benefits come with debt consolidation in Louisville:
Roll multiple high-interest loans into a single lower interest monthly payment that fits your budget
Lower interest allows you to pay off principle plus interest, so your debt starts to shrink
You'll feel better about your decision to do the responsible thing
Cash flow increases, so you can afford items you may have been putting off
You'll see a brighter financial future as well
We'll Help You Make the Right Decision
It's a difficult choice choosing from bankruptcy or debt consolidation. Make sure you have access to professional advice by scheduling a free consultation with our team at OBryan Law offices. We have your best interest at the heart of our recommendations and advice. If you have questions that require immediate answers, you can chat live with a friendly, knowledgeable agent using our website's Chat widget on the lower right-hand side of any OBryan Law Offices page.
Counseling with Debt Consolidation in Louisville
We highly recommend expert counseling after consolidating your debt into a more manageable monthly payment. We find that most of our clients will return to unhealthy spending habits without the benefit of advice to teach them better practices and methods of managing money. Debt consolidation is a valuable tool; however, it will only prove to be a lasting value for clients who determine not to repeat old habits. Make the most of your consolidation by committing to a whole new financial future- we'll be there every step of the way.
Why Choose OBryan Law For Debt Consolidation in Louisville?
We've helped thousands of people get out of debt- and stay out of debt, with services that include Chapter 7 and Chapter 12 bankruptcy and debt consolidation. If you're looking to get out from under the heavy burden of high-interest debt, you may find that consolidating multiple credit card payments or unsecured debt into one manageable payment can be life-changing. Find out how increasing cash flow through debt consolidation can eliminate a significant amount of stress in your life- make a free phone call to our team at OBryan Law Offices.
Debt Consolidation Louisville
O'Bryan Law Offices
5024004020
2721 Taylorsville Rd, Louisville, KY 40205
View Larger Map
You have an error in your SQL syntax; check the manual that corresponds to your MariaDB server version for the right syntax to use near 'AND ba.deleted != 1 AND bb.deleted != 1' at line 1